Daniel Dupuy
General notes:
Silversmith
Events in his life were: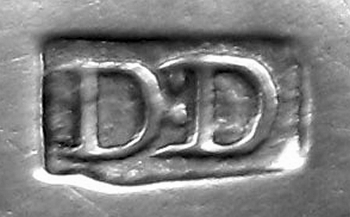 He was a partner in 1772-1805 with Daniel and John Dupuy in Philadelphia PA as DUPUY & SONS. 4
Master to Joseph Evans Abt 1772 in Philadelphia PA. 7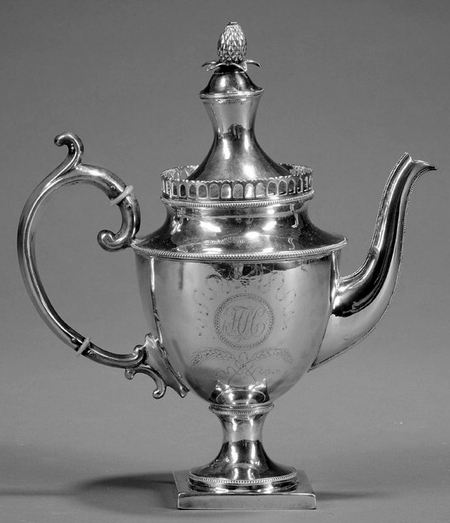 Teapot, c 1790
Private Collection
h: 11"
wt: 26 oz
Engraved HH for Henry Harrison of Philadelphia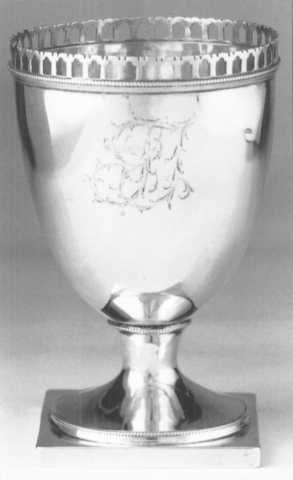 Sugar urn, c 1790
Huntington Library 24
h: 6 1/4"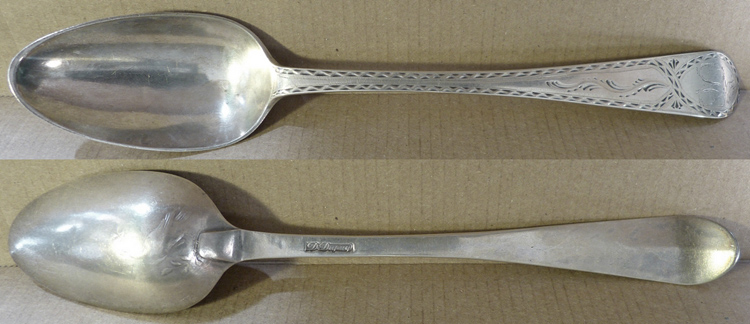 Serving spoon, c 1790
Private Collection
l: 8 7/8"
One of a pair engraved TC with a dove and olive branch above and a swaged dove and olive brach on the bowl back. A matching pair, lacking the swage, were made by Munson Jarvis.
Daniel married Mary Meredith on 5 Jun 1788. (Mary Meredith was born on 22 Dec 1757 in Philadelphia PA and died on 4 Aug 1832 in Philadelphia PA.)