Munson Jarvis
Born: 11 Oct 1742, Stamford CT

Marriage (1): Mary Arnold on 4 Mar 1769 in Stamford CT

Died: 7 Oct 1825, St John Canada
General notes:
Silversmith
Events in his life were: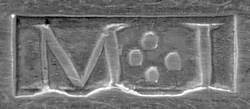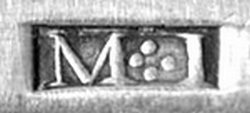 He worked circa 1765-1776 as a silversmith in Stamford CT a Loyalist, Munson escaped Stamford in 1776, travelling to Long Island where he was active in recruiting men for the Prince of Wales American Regiment.
4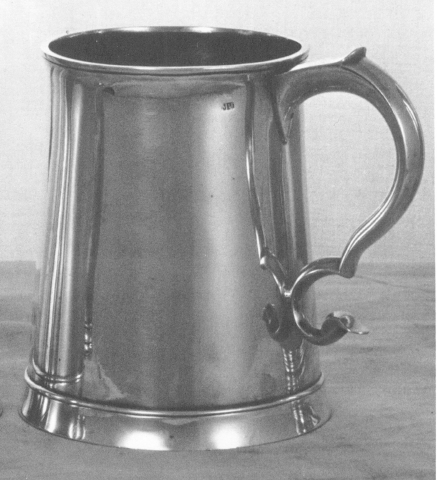 Tankard, c 1765
Congrestional Ecclesiastical Society Green Farms CT 14
h: 4 1/8"
One of a pair. Engraved The / Church of Christ / in / Greenfarms / AD 1765 (in circular cartouche) and A gift to the Church of Christ at Greenfarms by Mrs Abigail Couch A.D. 1765 around base. Abigail Jennings married Simon Couch in 1721; her father was one of the signitories to the first covenant of the church in 1715.
He worked circa 1780-1783 as a silversmith in New York City NY at the end of the war in 1783, he was forced to leave New York with the general evacuation of Loyalists, and settled in Saint John, New Brunswick.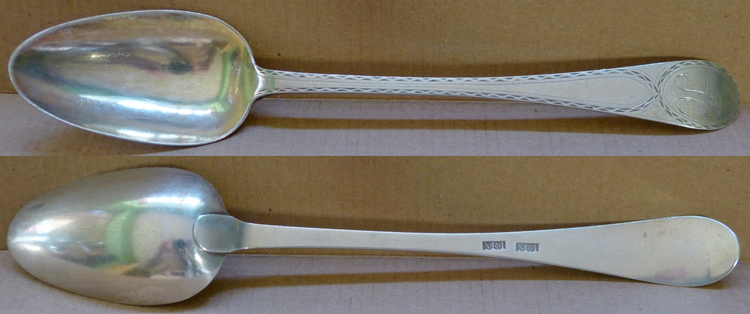 Serving spoon, c 1780
Private Collection
l: 8 7/8"
One of a pair engraved TC. A matching pair, with a bowl-swaged dove and olive branch above, were made by Daniel Dupuy.
He worked circa 1783-1820 as an ironmonger and hardware merchant in St Johns New Brunswick Canada
He also insured ships and cargoes, and developed a successful trading business with England, the West Indies, the United States, and through the St. John River system, into the interior of the Province. 4
Munson married Mary Arnold on 4 Mar 1769 in Stamford CT. (Mary Arnold was born about 1746 in Stamford CT and died on 20 Oct 1831.)