Thomas Harland
Born: 1735, England

Marriage (1): Hannah Clark in 1773 in Norwich CT

Died: 30 Mar 1807, Norwich CT
General notes:
Silversmith and watchmaker
Events in his life were: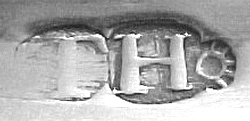 He worked circa 1765-1796 as a silversmith and watchmaker in Norwich CT
A skilled and prolific maker who is credited with creating the first watch made wholy in America. Machinery in his shop included imported gear cutting lathes and stamping presses. By 1790, he employed a dozen workers and produced over 200 hundred watches and clocks. 3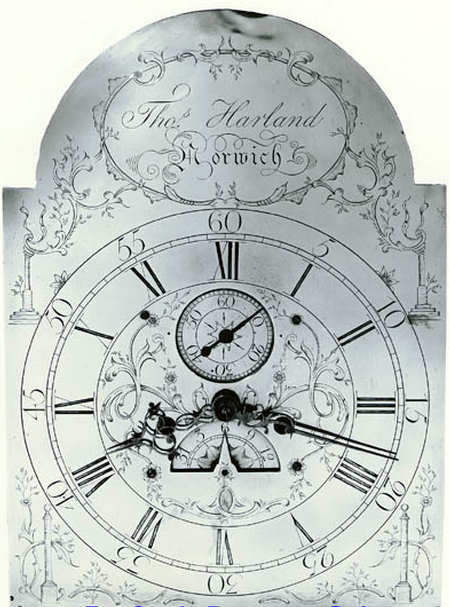 Clock face, 1770-1805
Winterthur Library
Engraved silver face plate on a Chippendale style tall clock.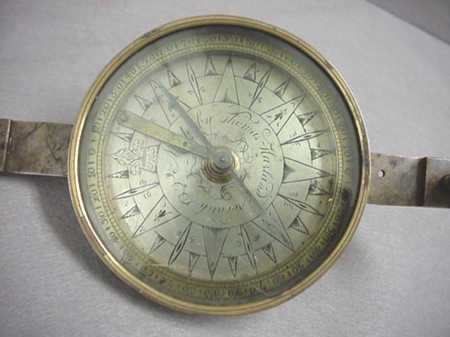 Compass, c 1790
Smithsonian Institute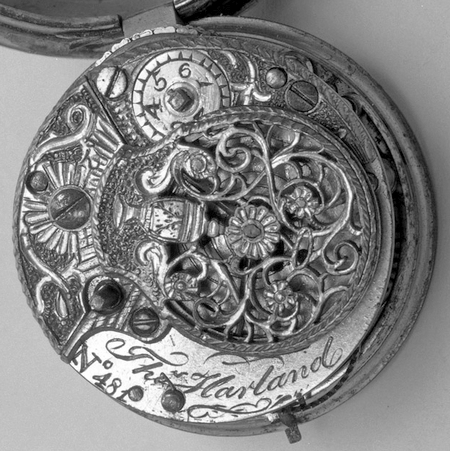 Pocket watch, c 1790
Winterthur Library

Letter To the New Church in New London CT 1 Dec 1790
Private Collection



Sr. Being unwell I sent the Bearer to see what was amiss in your clock from whence he has just now returned. Had the person who winds the clock known where to have apply'd a few drops of oyl the difficulty would have been prevented from whence you will see the propriety of having the clock wound up by a person who is acquainted with the business. Mr. Gurdon Tracy was at my house last week and says He would be glad to wind up and take the whole care of it for a reasonable compensation. Should you see cause to give him the charge of it I have no doubt of his doing it to the satisfaction of all concerned. At the same time should any part of the work fail or give way I shall be every ready to wait upon you at the shortest notice.

Your most obliged humble Servant

Thomas Harland


Tracy was given the commission to repair and maintain the clock for 40 shillings a year.
Advertised in the Connecticut Gazette (New London CT), 7 Apr 1796,
The subscriber has for sale at his shop in Norwich, the following articles, which will be sold for Cash, Produce, or short Credit, as low as can be purchased on the continent: Viz. Warranted Watches, of most of the various kinds in use, and of the newest fashion; Gold Beads; Cypher and Brilliant Gold Ear Rings; Plain Gold Rings; Bosom Broaches; Twist Rings, with double and single Heart Stones; Silver Table Spoons; Carved and Plain Tea Spoons; Sugar Tongs; Watch Chains, Seals, Keys, &c. Watches repaired on the shortest notice, and Cash given for old Gold, Silver, Brass and Lead.
N. B. One or two Apprentices are wanted to the above trade. Thomas Harland.
Obituary printed in the Connecticut Gazette in Apr 1807
"Died at Norwich, Mr. Thomas Harland, age seventy-two, Goldsmith; he is said to have made the first wrist watch ever manufactured in America."
Thomas married Hannah Clark in 1773 in Norwich CT.