Jonathan Belcher
Born: 8 Jan 1682, Cambridge MA

Marriage (1): Mary Partridge on 4 Jan 1706 in Portsmouth NH

Died: 31 Aug 1757, Elizabethtown NJ
General notes:
Colonial governor of Massachusetts from 1730-1741and governor of New Jersey from 1746 until his death in 1757.
Events in his life were: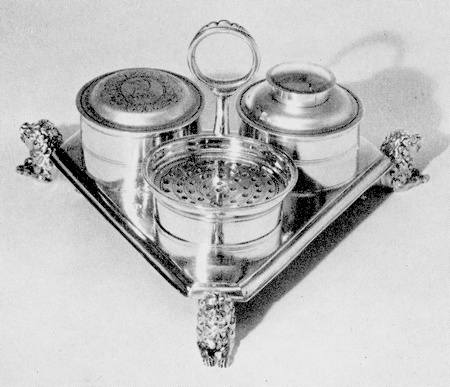 Standish by John Coney, c 1715
Metropolitan Museum of Art
w: 7 3/4"
Engraved with the Belcher arms on cover of wafer box.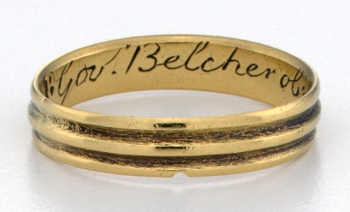 Mourning ring byAdrianus Bancker, 1757
Yale University
d: 7/8"
Engraved "Govr. Belcher obt 31 Augt 1757 Æ 76"
Jonathan married Mary Partridge on 4 Jan 1706 in Portsmouth NH. (Mary Partridge was born on 19 Oct 1685 in Portsmouth NH and died on 6 Oct 1736.)