John Proctor Trott
Born: 8 Dec 1769, Boston MA

Marriage (1): Louise Chapman on 11 Dec 1796 in Norwich CT

Died: 21 Oct 1852, New London CT
General notes:
Silversmith and jeweler
Events in his life were: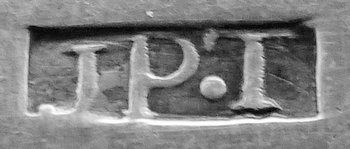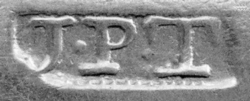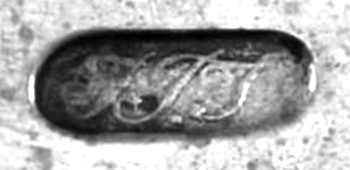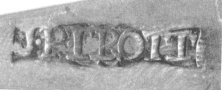 He was a partner in 1792-1794 with William Cleveland in New London CT as TROTT & CLEVELAND with shop on State Street. 3
New London CT, 1792: bought stock and tools of Gurdon Tracy. A man of prominence, his home was on the site of the present Mohican Hotel, a fortified place in the time of the Indian Wars in 1676. 3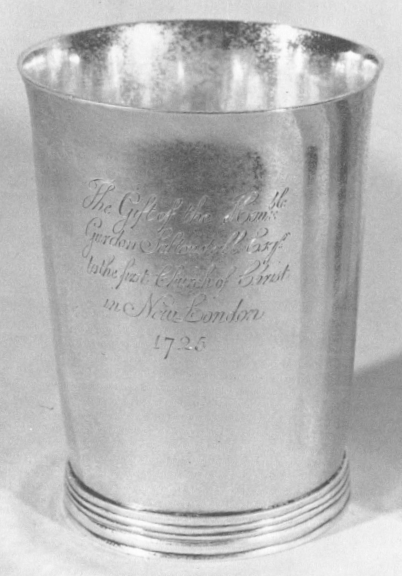 Beaker, c 1795
First Church New London New London CT 14
h: 4 3/4"
One of three made from tankards originally made in 1724 from a £20 bequest of Governor Gurdon Saltonstall.
Advertised in the Connecticut Gazette (New London CT), 14 Apr 1796,
Goldsmith, &c. Just Received and for sale by John P. Trott, An assortment of English warranted Watches: Also, watch Chains, Seals and Keys; A variety of gold, gilt and glass Ear Pendals: He likewise has on hand an assortment of Goldsmith and Jewelry Ware, which will be sold together with the above mentioned articles, on reasonable terms for cash.
N. B. Wanted a Journeyman Clock and Watch Maker, one who can come well recommended, may have employ, by applying as above.
He was a partner circa 1798 with Jonathan Brooks in New London CT as TROTT & BROOKS. 3

John married Louise Chapman on 11 Dec 1796 in Norwich CT. (Louise Chapman was born on 26 Apr 1772 in Norwich CT and died on 17 Mar 1861 in New London CT.)