Judah Hart
Born: 16 Dec 1777, Berlin CT

Marriage (1): Abigail Belden on 1 May 1800 in Berlin CT

Died: 26 Jul 1824, Ohio
General notes:
Silversmith
Events in his life were: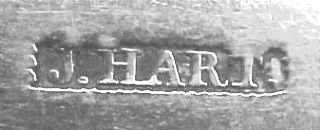 He worked in 1800-1802 as a silversmith and watch- and clockmaker in Middletown CT advertising that he had gold beads, silver spoons, etc. for sale and paid highest prices for old gold, silver and brass. 3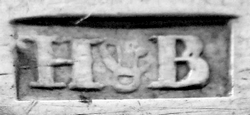 He was a partner in 1802-1803 with Charles Brewer as HART & BREWER, announced in the Middlesex Gazette in 1802; notice on Oct 7, 1803 of partnership dissolved. 3
He was a partner in 1803-1805 with Jonathan Bliss in Middletown CT as HART & BLISS. 3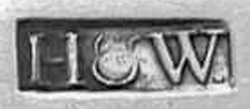 Advertised in the Norwich Courier, 1 May 1805-29 Apr 1807, firm of HART & WILCOX 3

Flynt & Fales:, . 3 In 1815 he bought land on Franklin Square in Norwich, which he sold in 1816 to Thomas Chester Coit and Elisha Hyde Mansfield. He was then apparently in Griswold, Connecticut and later, probably 1822, in Ohio, where he died. Spoons bearing mark H & W with an index hand are known. After the 1807 sale of Wilcox's share the mark became J. HART with index hand.
Judah married Abigail Belden on 1 May 1800 in Berlin CT. (Abigail Belden was born on 15 Sep 1777 in Rocky Hill CT and died on 29 Jul 1824.)