Nathaniel Morse
Born: 3 Oct 1676, Dedham MA

Marriage (1): Sarah Draper on 9 Mar 1710 in Essex MA

Died: 17 Jun 1748, Boston MA
General notes:
Silversmith and engraver
Events in his life were: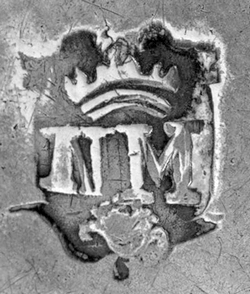 He worked circa 1709-1748 as a silversmith and engraver in Boston MA
Though generally respected at his craft, his career seems to have been a rocky one finacially and he was sued more than thirty times for failure to pay his debts and several more times for failure to deliver goods promised.
Master to John Banks Abt 1710 in Boston MA.
Bank's mother was unhappy with the quality of Morse's training and brought suit against him in 1712. Though Banks was ordered back to his master, it appears that he completed his training with Edward Winslow instead. 9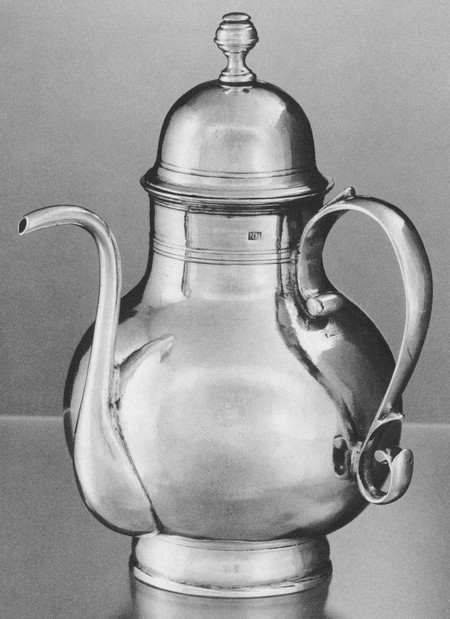 Spout cup, c 1715-1725
Yale University
h: 5 1/8"
wt: 6 oz 18 dwt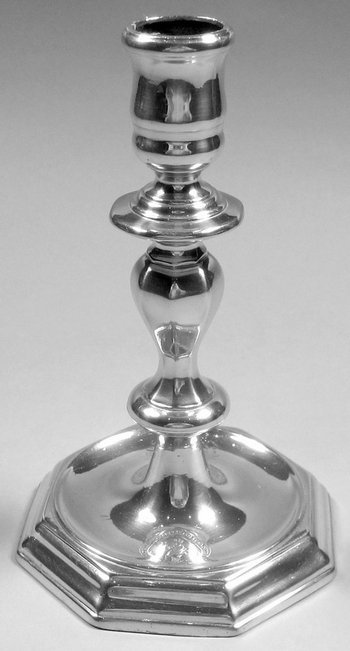 Candlestick, c 1720
Winterthur Library 20
h: 6 1/8"
wt: 11.75 oz
Engraved "DEO DUCE FERRO COMITANTE" with Faneuil arms on left side of base and crest of Caulfield family.
Belden:,. An interesting division of activities was divulged in a manuscript notebook kept by Samuel Sewall of the expenses of Madam Bridget Usher's funeral in 1723:
June 12: to Mr John Edwards, 23 Rings: £23-2-0
June 15: to Nathanl Morse, Madm Grove's Ring: 2 pwht 18 grains £1-13-0 4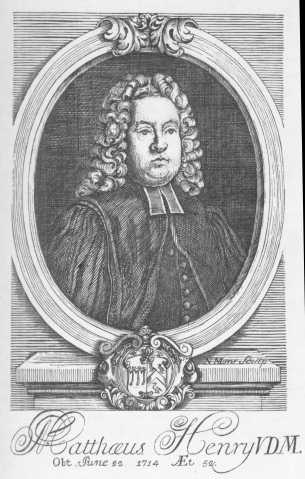 Portrait of Rev. Matthew Henry, c 1731
Boston MA 26
The only known engraving by Morse; published as the frontispiece to The Communicant's Companion by Matthew Henry, published in Boston by T. Philips at the Sationer's Arms, next door to Mr. Dolbears, the Brazier, 1731.

Teaspoon, c 1732
Museum of Fine Arts, Boston 10
l: 4 1/2"
wt: 6 dwt
Engraved LP on back of handle for Love Pickman
Boston MA, 1735: paid for the engraving and printing of a plate for Massachusetts paper currency. 26
Announcement in the Boston Gazette (Boston MA), 17 Jun 1748, reporting the death of "Nathaniel Morse, an ingenious Engraver." His widow was administratrix of his estate and presented an inventory of which Samuel Edwards was one appraiser. That his son Obadiah Mors had taken over his silversmithing is suggested by the paucity of his "2 old Copy Books & sundry small Tools £7-7." He died intestate, and a further accounting was rendered by "Sarah Dolbeare formerly Sarah Morse." 10
Nathaniel married Sarah Draper on 9 Mar 1710 in Essex MA. (Sarah Draper was born on 3 Aug 1690 in Boston MA.)