Benjamin Coleman
Born: 19 Oct 1673, Boston MA

Marriage (1): Mary Pepperell on 12 Aug 1745 in Boston MA

Marriage (2): Jane Clark on 8 Jun 1700 in Boston MA

Died: 29 Aug 1747, Boston MA
Events in his life were: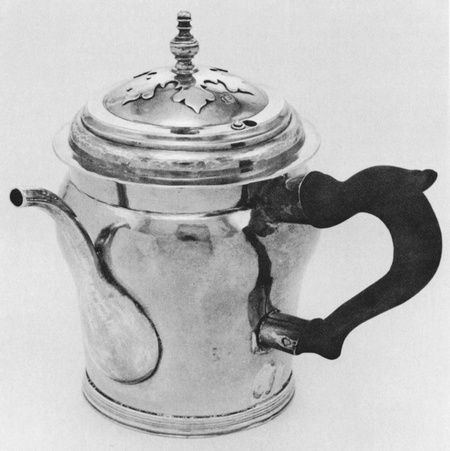 Caudle cup by John Edwards, 1706
Worcester Art Museum
h: 5 1/2"
d: 3 1/16" (of base)
Engraved on shoulder "Ex dono / Dm Johannis George / 1706" and "C over B I". The cup was given to Coleman when he recieved George's daughter into the Battle Street Church on 04 August 1706.
Benjamin married Mary Pepperell, daughter of Unknown and Unknown, on 12 Aug 1745 in Boston MA. (Mary Pepperell was born on 5 Sep 1685 in Kittery ME and died on 18 Apr 1766.)
Benjamin next married Jane Clark on 8 Jun 1700 in Boston MA.