Jane Borland
Born: 24 Apr 1732, Boston MA

Marriage (1): John Still Winthrop on 4 Sep 1750 in Boston MA

Died: 5 Apr 1760, New London CT
General notes:
Example
Events in her life were: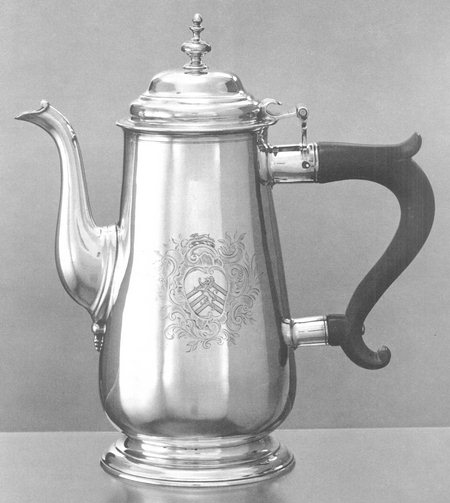 Coffeepot by Daniel Henchman, c 1755-1760
Yale University 13
h: 9 15/16"
d: 4 1/2" (base)
wt: 30 oz, 15 dwt
Engraved with the Winthrop arms on one side and "The Gift of T Lindall. Esqr / To mrs Jane Winthrop" for Jane (Lindall) Winthrop. Timothy Lindall married, as his third wife, Mary Henchmen, the silversmith's aunt.
Jane married John Still Winthrop, son of Unknown and Ann Dudley, on 4 Sep 1750 in Boston MA. (John Still Winthrop was born on 15 Jan 1720 in Boston MA and died on 6 Jun 1776 in New London CT.)