Daniel Henchman
Born: 23 Nov 1730, Lynn MA

Marriage (1): Elizabeth Hurd on 20 Mar 1753 in Boston MA

Died: 7 Jan 1775, Boston MA
General notes:
Silversmith
Events in his life were: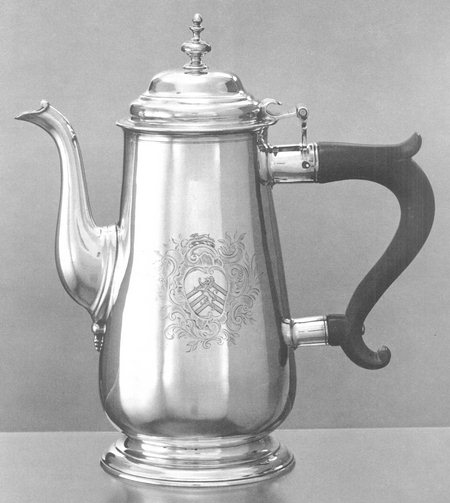 Coffeepot, c 1755-1760
Yale University 13
h: 9 15/16"
d: 4 1/2" (base)
wt: 30 oz, 15 dwt
Engraved with the Winthrop arms on one side and "The Gift of T Lindall. Esqr / To mrs Jane Winthrop" for Jane (Lindall) Winthrop. Timothy Lindall married, as his third wife, Mary Henchmen, the silversmith's aunt.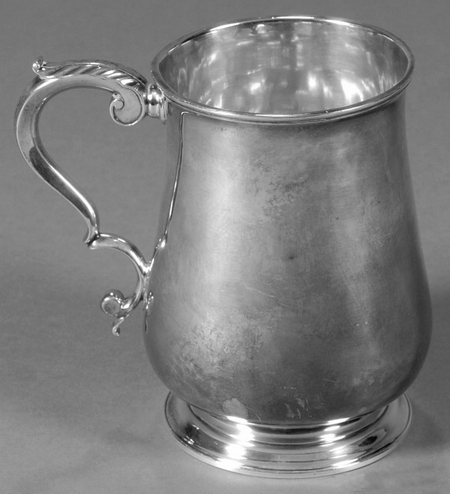 Cann, c 1765
Private Collection
h: 5 1/4"
wt: 14 oz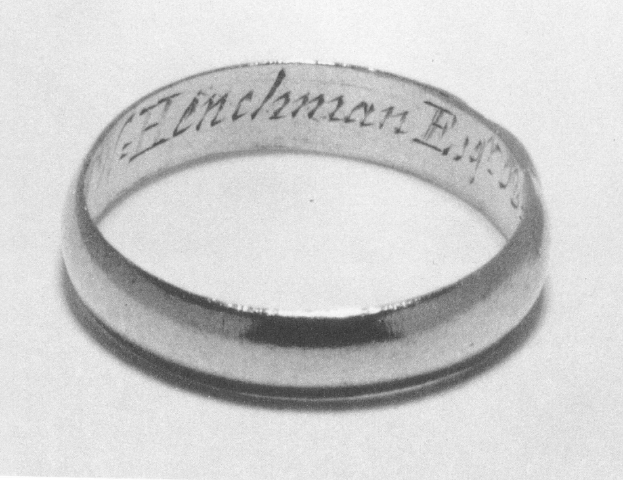 Mourning ring, 1767
Museum of Fine Arts, Boston 10
d: 13/16"
Engraved inside: "N Henchman Esqr ob • 30 May 1767 AE: 39" for Nathaniel Henchman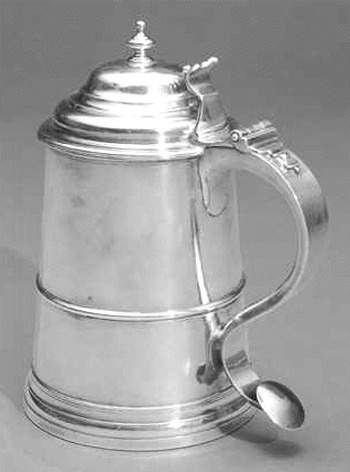 Tankard, 1767
Private Collection
h: 7 3/4"
wt: 24 oz
Engraved "The Gift of the / Honbl John Quincy Esq. / to the First Church of / Christ in Braintree / -1767-". John Quincy's will, dated May 20, 1760 and proved July 24, 1767, specified: "I give to the first Church of Braintree the sum of \L-\10 to be applied in procuring a piece of plate for the use of the Lords Table." His son and executor Norton Quincy purchased this tankard in accordance with the bequest:

Mr. Norton Quincy to Danl. Henchman Dr
To 1 Silver Tankard wt. 24.2 0 @ 52/s £62-13-6
To fash of Ditto 20-0-0
To Engraving 1-16-0
old tenor £84-9-6
Boston Septr 4th 1768
Recd the Contents in full Danl Henchman
Advertised in the New-England Chronicle, 12 Jun 1773, ". . . he flatters himself that he shall have the Preference by those who are Judges of Work, to those Strangers among us who import and sell English Plate to the great Hurt and Prejudice of the Townsmen who have been bred to the Business." 3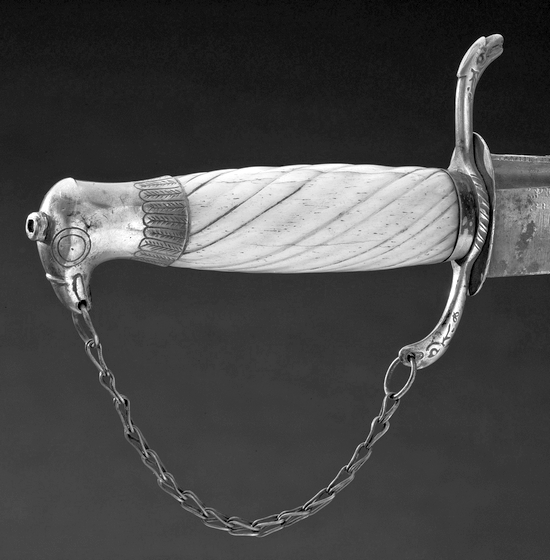 Sword hilt (attributed), c 1775
Private Collection
l: 5 1/4" (of hilt)

Flynt & Fales:, . 3 Known for a handsome monteith that he made for presentation by Governor John Wentworth and friends to the President of Dartmouth College at the first commencement. The inscription on the bowl was engraved and signed by Henchman's brother-in-law, Nathaniel Hurd, who, with Daniel Boyer and Zachariah Brigden, was named an appraiser of Henchman's estate at the time of his death.
Daniel married Elizabeth Hurd, daughter of Jacob Hurd and Elizabeth Mason, on 20 Mar 1753 in Boston MA. (Elizabeth Hurd was born on 17 Mar 1731 in Boston MA and died after 1777.)