William Boyd
Born: 14 Sep 1774, Albany NY

Died: 24 Apr 1840, Albany NY
General notes:
Silversmith
Events in his life were:

He was a partner circa 1806-1830 with Robert Shepherd in Albany NY as SHEPHERD & BOYD, with a shop at 136 Market Street. 4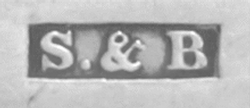 Pudding dish, c 1810
Albany Institute
h: 2 11/16"
d: 11"
Engraved GWVS for Gerrit Wessel Van Schaick below the Van Schaick crest.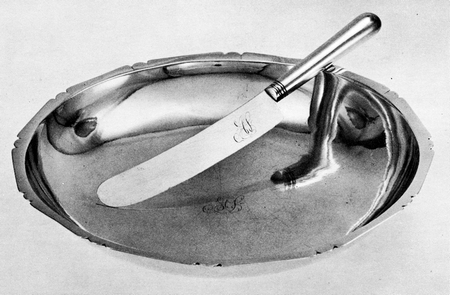 Pudding dish and knife, 1815
Private Collection
d: 10 3/4" (bowl)
l: 10" (knife)
Both engraved A S for Ann Stevenson. These pieces are itemized on a bill of sale to Pierre Van Cortlandt dated 2 November 1815.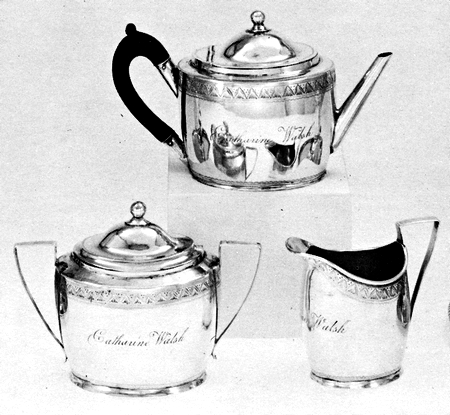 Miniature tea set, c 1815
Private Collection
h: 3 7/16" (teapot)
Each piece engraved Catherine Walsh.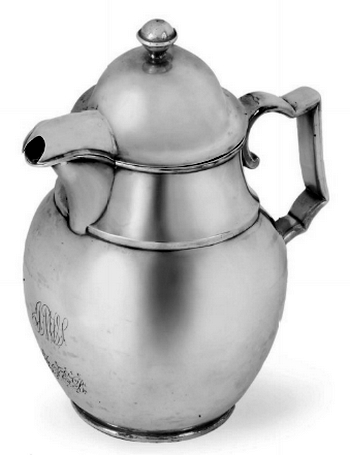 Water pitcher, c 1815
Private Collection
h: 8 1/2"
wt: 17 oz, 10 dwt
Engraved JGVS for Johannes G. Van Schaick.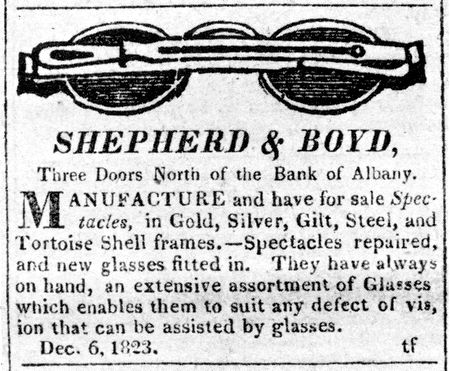 Advertised in the Albany Gazette (Albany NY), 26 Dec 1823, for SHEPHERD & BOYD, promoting their manufacture of spectacles.
Advertised in the The Albany Gazette for SHEPHERD & BOYD (Albany NY), 8 Nov 1825, announcing the arrival of a large assortment of fancy goods including lamps, britannia wares, and jewelry. They also note that "They continue to manufacture silver tea setts, table, tea and soup spoons, sugar tiongs, fish and butter knives, tumblers, &c. &c."