Isaac Hutton
Born: Abt 20 Jul 1766, New York City NY

Died: 8 Sep 1855, Stuyvesant NY
General notes:
Silversmith
Events in his life were:

He was a partner in 1787-1790 with John Folsom in Albany NY as FOLSOM & HUTTON. 4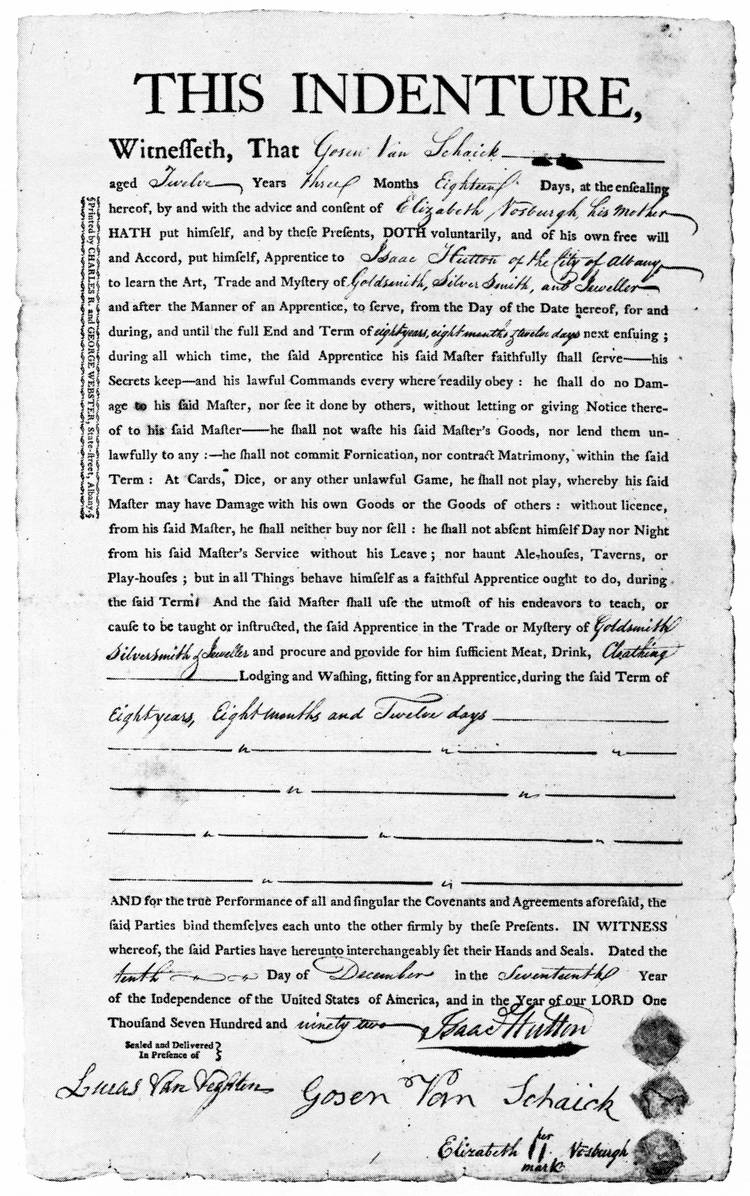 Master to Goosen Van Schaick 1792 in Albany NY. For a term of eigth years, eight months and twelve days. 7
Appointed in 1793 as Treasurer of Albany Mechanics Society in Albany NY 8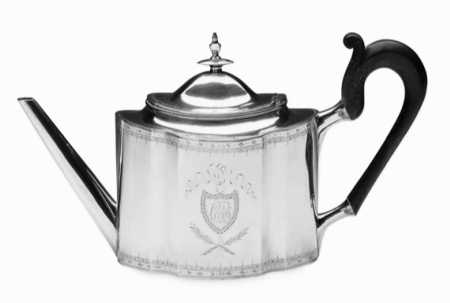 Teapot, c 1795
Private Collection

He was a partner in 1796-1817 with George Hutton in Albany NY as I & G HUTTON. The firm did a prosperous business, employing up to four journeymen at times to keep up with demand. Around 1815, the brothers ventured into cotton textile manufacturing, which did not go well and they were forced into bankruptcy in 1817. 4
Master to Joseph Warford 12 Feb 1796 in Albany NY. Recorded in his diary "I was bound apprentice to Messrs I & G Hutton in Feb 12th 1796."
4
Advertised in the The Albany Gazette (Albany NY), 30 Sep 1796,
"Three Silver Smiths, May have constant employ in a very convienent shop, and recieve prompt pay, by application immediately to I. & G. HUTTON, No 32, Market Street." 36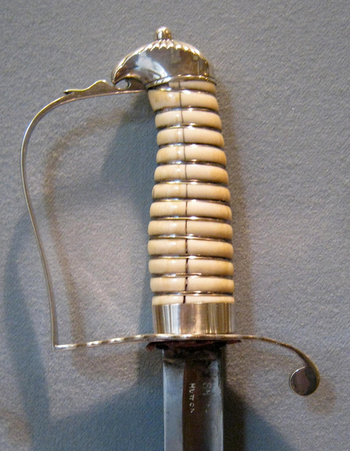 Sword hilt, c 1800
Metropolitan Museum of Art

Advertised in the Albany Gazette (Albany NY), 29 Jul 1813,
"I. & G. Hutton, have just received, an additional supply of Military Goods, Consisting of gilt and plated Swords, Sword Knots and Belts, Epaulets, Hat Cords and Tassels, Tinsel Cords, Silk Sashes, and Vulture Feathers."