Thomas Sedgwick Steele
Born: 11 Jun 1845, Hartford CT

Marriage (1): Anna Eliza Smith on 10 Nov 1868 in Stonington CT

Died: 16 Dec 1903
General notes:
Silversmith and jeweler
Events in his life were:

He was a partner in 1866-1875 with Thomas Steele in Hartford CT as THOMAS STEELE & SON, listed in the 1875 city directory at 340 Main Street. The firm also had an outlet at 50 Boulevard Haussmann, Paris. 4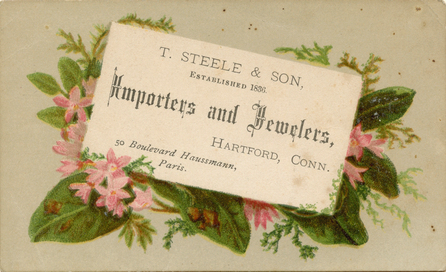 Tradecard, c 1870
Private Collection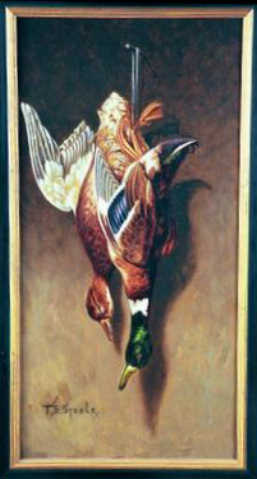 Still life Day's Catch, 1875-1903
Private Collection
In later life, he became a noted naturalist, writer, and painter.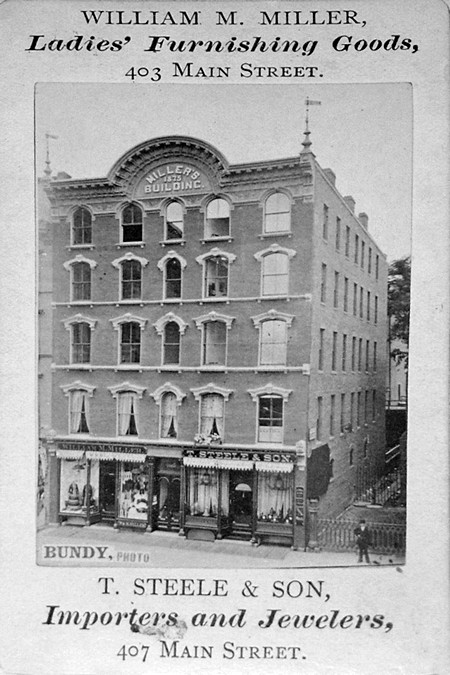 Tradecard, c 1870
Private Collection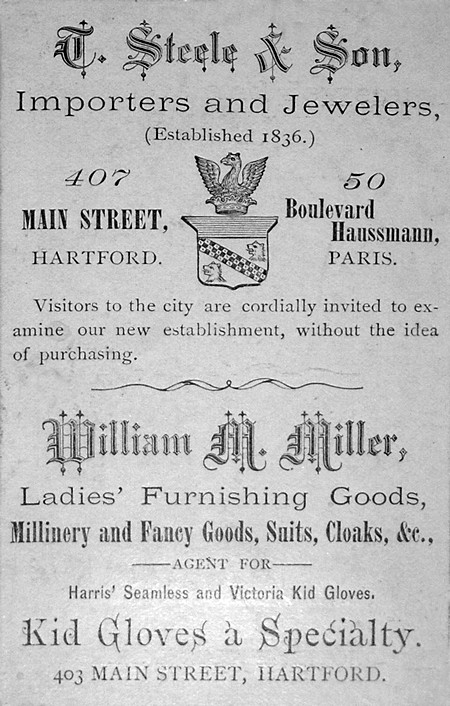 Tradecard, c 1870
Private Collection

Thomas married Anna Eliza Smith on 10 Nov 1868 in Stonington CT. (Anna Eliza Smith was born on 8 Mar 1844 and died on 29 Sep 1874.)