Gideon Bennett Botsford
Born: 31 Dec 1775, Newtown CT

Marriage (1): Mary Elizabeth Farmer on 8 Sep 1805 in Newtown CT

Died: 20 Jan 1866, Woodbury CT
General notes:
Silversmith
Events in his life were:


He worked circa 1800-1850 as a silversmith in Woodbury CT with a shop and residence on Hollow Road. 3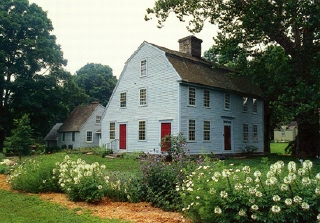 Flynt & Fales:, . Botsford and Daniel Curtis were one-time owners of the Glebe House on south side of Hollow Road, located near Botsford's silversmith shop.
Gideon married Mary Elizabeth Farmer on 8 Sep 1805 in Newtown CT. (Mary Elizabeth Farmer was born about 1780 and died on 27 Dec 1852 in Woodbury CT.)