Nathaniel Austin
Born: Bef 19 Jul 1741, Charlestown MA

Christened: 19 Jul 1741, Charlestown MA

Marriage (1): Margaret Rand on 19 Nov 1766 in Charlestown MA

Died: 5 Mar 1816, Charlestown MA
General notes:
Pewtersmith
Events in his life were: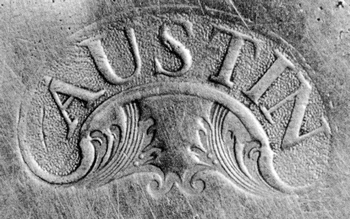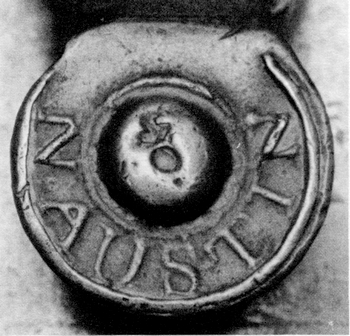 He worked in 1763-1815 as a pewtersmith in Charlestown MA
After the British bombardment of the city in 1776, he relocated with his family and apprentices to Lunenburg, remianing there until 1780. He returned to Charlestown and re-bult his house and shop. 11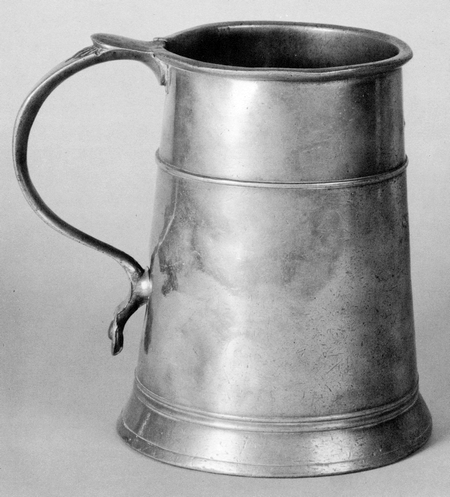 Quart cann
Museum of Fine Arts, Boston
h: 5 3/4"
d: 4 7/8" (of base)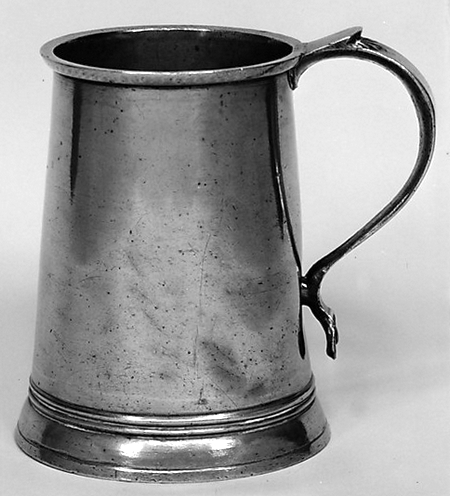 Mug
Metropolitan Museum of Art
h: 6 1/8"
Nathaniel married Margaret Rand, daughter of Isaac Rand and Margaret Damon, on 19 Nov 1766 in Charlestown MA. (Margaret Rand was born on 7 May 1741 in Charlestown MA and died on 26 Dec 1812 in Charlestown MA.)