Joseph Jenckes
Born: 26 Aug 1599, London England

Marriage (1): Joan Hearne on 30 Sep 1630 in London England

Died: 16 Mar 1683, Lynn MA
General notes:
Engraver
Events in his life were: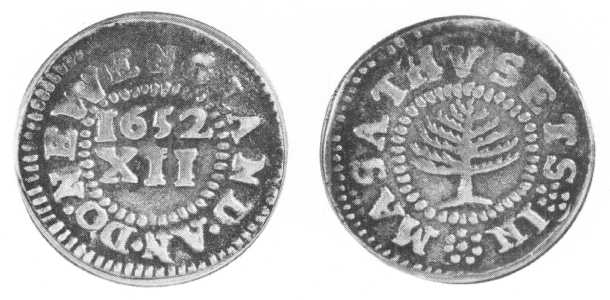 Pine Tree Shilling, 1652
Lynn MA 26
Came to America to establish the first foundry and forge at Lynn MA. After the establishment of a mint at Boston in 1652, he engraved the dies for the Pine Tree Shilling, the first coin used in this country. He went on to build the first fire engine (1654) and the grass scythe, as well as numerous other mechanical devices.
Joseph married Joan Hearne on 30 Sep 1630 in London England. (Joan Hearne was born in 1607 in London England and died on 28 Feb 1634.)