Asa Ransom
Born: 2 Dec 1765, Colchester CT

Marriage (1): Keziah Keyes on 12 Oct 1794 in Sheffield MA

Died: 11 May 1825, Clarence NY
General notes:
Silversmith
Events in his life were:
He worked in 1797-1812 as a silversmith in Buffalo NY 18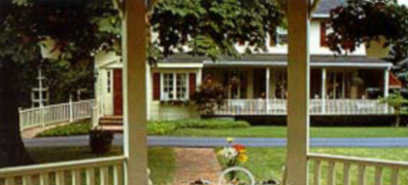 Clarence NY, 1799: the Holland Land Company offered lots 10 miles apart in what is now Clarence NY to "any proper man who would build and operate a tavern upon it." Asa Ransom had been plying his trade in the little fur trading post on the shores of Lake Erie and was among the first to accept this opportunity and in the hollow of the ledge, near a pine grove, built a log home & tavern. The tavern and home are still standing, now operated as a bed & breakfast.

Asa married Keziah Keyes on 12 Oct 1794 in Sheffield MA. (Keziah Keyes was born about 1774 in Sheffield MA and died on 13 Jun 1837 in Clarence NY.)