Joseph Belcher
General notes:
Pewtersmith
Events in his life were: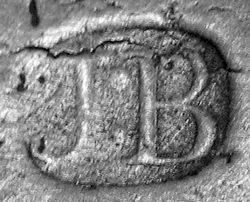 Alternate Mark
Likely used by his father, as well.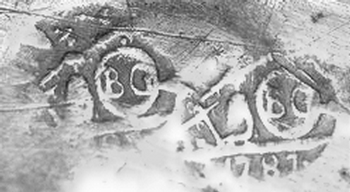 Advertised in the Connecticut Gazette, 28 May 1787,
Greene and Belcher: Pewterers
Inform the Public That they carry on the Pewterers Business at Mr. Isaiah Bolles' Shop in the Main-Street near the new Congregational Church, where they make all kinds of new Pewter in the neatest Manner —and sell on the most reasonable Terms, by Wholesale and Retail
All sorts of Ship Led Work done at said Shop.
N.B. New Pewter exchanged for old —and Cash given for old Pewter, Lead, Copper and Brass.
Advertised in the Connecticut Gazette, 17 Sep 1787, announcing "The partnership between Greene and Belcher, pewterers, was disolved the 15th of August last."