Andrew Newell
Born: 18 Dec 1740, Charlestown MA

Marriage (1): Olive Haskell on 24 Jan 1775

Died: 29 Jul 1798, Boston MA
General notes:
Instrument maker
Events in his life were:
Apprenticed circa 1762 to John Dupee in Boston MA

He worked circa 1770-1795 as an instrument maker in Boston MA from a shop on King Street (1773), 61 State Street (1789-96), and at the East End of the Market (1798). Nathaniel Hurd and Joseph Callender engraved his compass cards.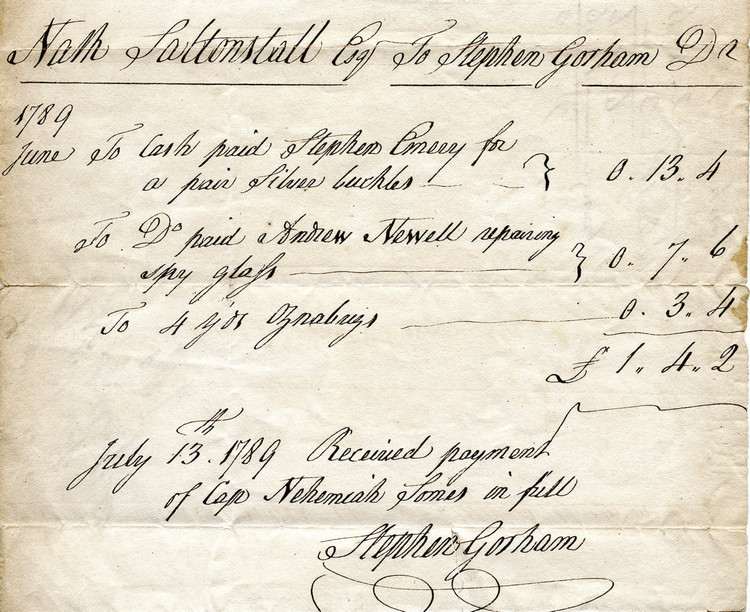 Receipt from Stephen Gorham, Jun 1789
Winterthur Library
The first entry refers to Stephen Emery.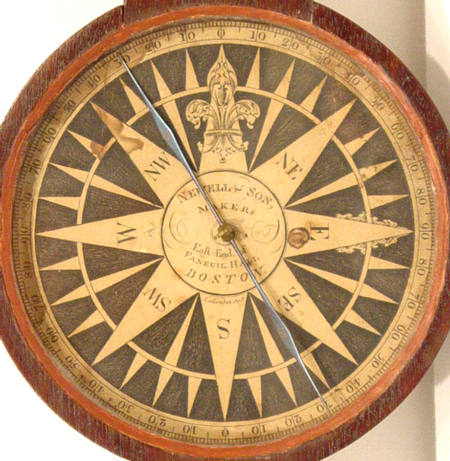 He was a partner circa 1795-1798 with Joseph Newell in Boston MA as NEWELL & SON.
Andrew married Olive Haskell on 24 Jan 1775. (Olive Haskell was born on 12 Jun 1752 in Harvard MA.)