Cornelius Van Der Burgh
Born: 1653, New York City NY

Christened: 11 May 1653, New York City NY

Died: Bef 20 Sep 1699, New York City NY
General notes:
Silversmith
Events in his life were: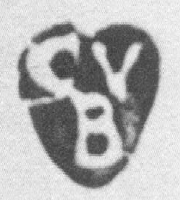 New York City NY, 1677: on Tax List as owner of two houses: one on High Street, the other in the Fort, "where the goldsmith liv'd." 8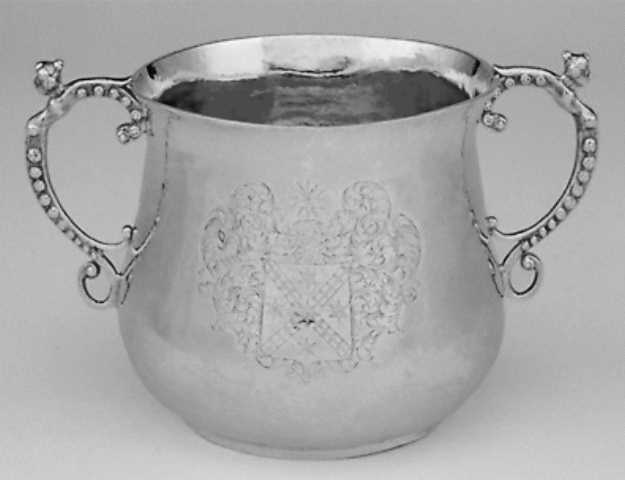 Caudle cup, c 1677-1699
The Art Institute of Chicago
h: 5 1/2"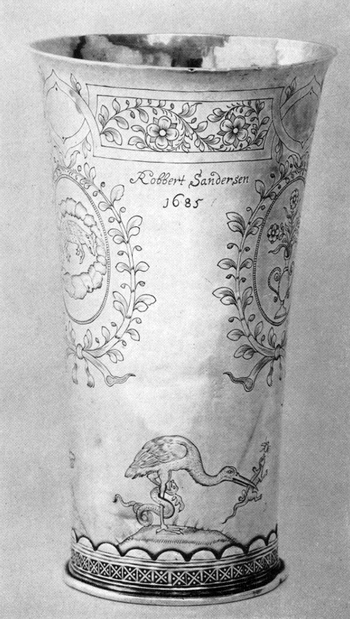 Beaker, 1685
Yale University 13
h: 8"
d: 3 1/2 (of base)
wt: 15 oz, 14 dwt
Known as the Sanders Beaker. Engraved Robbert Sandersen / 1685 on side and RS under a cross on the bottom. Presented to Sandersen by Robert Livingston to commemorate a large land transaction in which Sandersen played a part as Indian interpreter. See Buhler & Hood for a detailed analysis of the iconography.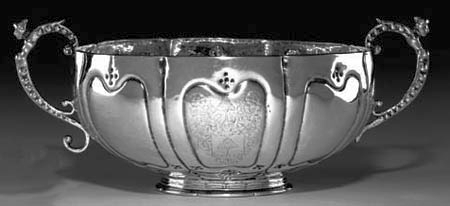 Caudle cup, c 1685
Private Collection
h: 5"
d: 9" (of bowl)
wt: 29 oz, 10 dwt
Engraved with the arms of the De Peyster family.
Appointed in 1689 as High Constable in New York City NY 8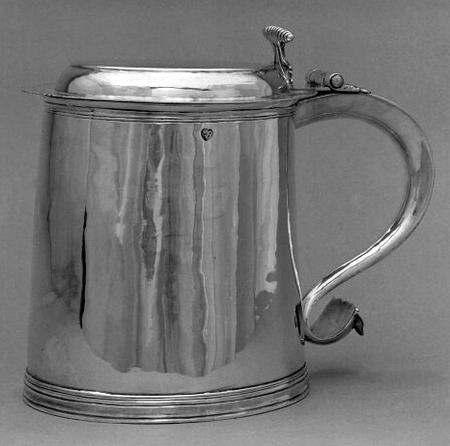 Tankard, c 1690
Brooklyn Museum
h: 7 9/16"
d: 5 7/8" (of base)
Engraved "T [worn down] / T * H / D.R.S.L." and, on underside of base, "Sarah Colt. / An affectionate remembrance to her / Son John / And by him to his Son / Elias Boudinot Colt. / On his Marriage 28th Oct 1856". Thumb grip and hinge are modern replacements after a Vanderburgh tankard formerly in the Phillipse family.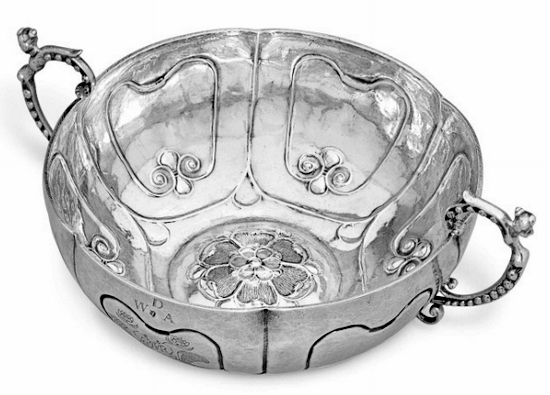 Caudle cup, c 1690
Private Collection
h: 4 3/8"
w: 12 1/4" (including handles)
wt: 19 ozs, 3 dwt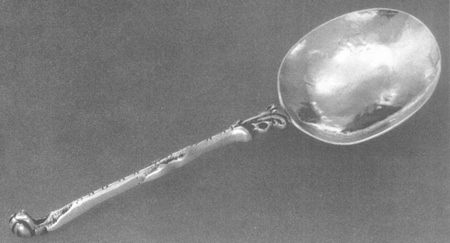 Mourning spoon, 1692
Yale University 13
l: 6 1/4"
Created for the funeral of Henricus, the youngest son of Pieter and Hester (Webbers) Van Deursen.
Appointed in 1694 as Assayer in New York City NY a Governor's council meeting of 12 Jul 1694 agreed to appoint an "officer for the regulation of weights and seales for Curr't Gold and Silver." Subsequently, a committee consisting of the mayor and aldermen of New York City, John Barberie and Robert Lurting, merchants, and Cornelius Vanderburgh and Jacob Boelen, silversmiths, was appointed to make a selection. Cornelius and Jacob were recommended to be ". . . very fitt to be appointed by your Excellency for the keeping of the Standard of Silver & Gold Weights and marking all such as shall be used in this City & Province . . ." 8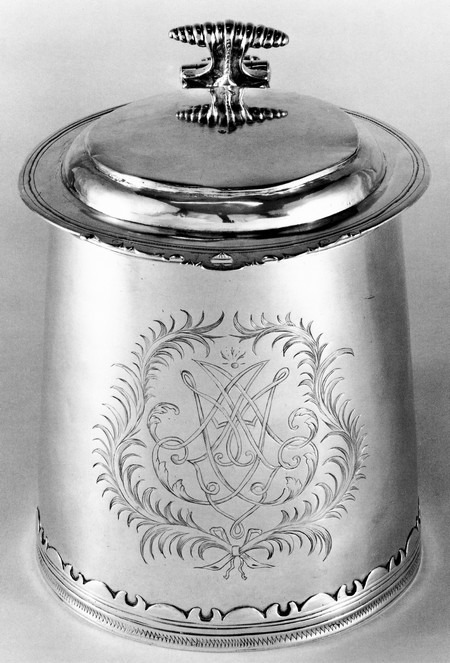 Tankard, c 1697
Museum of the City of New York
h: 7 1/2
d: 5 5/8" (of base)
Engraved AJ in mirror cypher in a leafy cartouche on front for Augustus Jay and E barred I on the handle for Eva Jay, to whom the piece descended.