Jabez Halsey
Born: 13 Feb 1762, New York City NY

Marriage (1): Euphemia Brower on 8 Feb 1787 in New York City NY

Died: 1820
General notes:
Silversmith
Events in his life were:
He was a partner in 1787-1789 with Phillip Dally in New York City NY as DALLY & HALSEY at 58 Queen Street. 18
He worked in 1789-1796 as a silversmith in New York City NY with shop at 58 Queen Street in 1789 and 105 Liberty Street in 1795. 18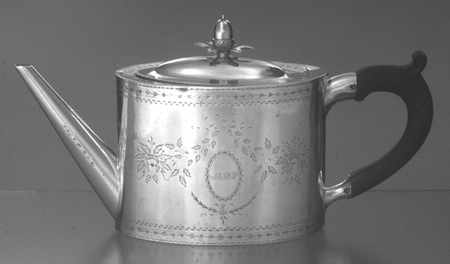 Teapot, c 1790-1800
Yale University
h: 5 3/4"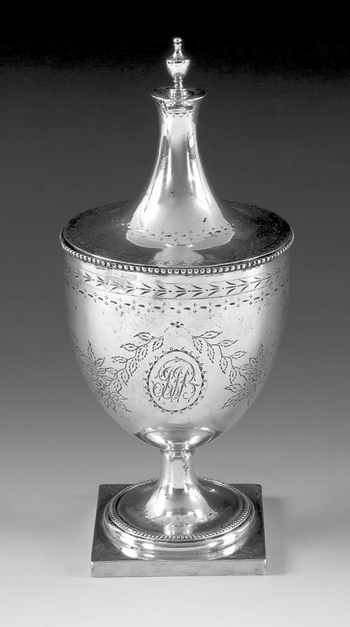 Covered sugar bowl, c 1790
Private Collection
h: 9 3/4"
wt: 13 oz
Appointed in 1797 as Customs officer in New York City NY 18
Jabez married Euphemia Brower on 8 Feb 1787 in New York City NY. (Euphemia Brower was born on 7 Nov 1759 in New Harlem NY and died on 16 Apr 1846.)