John Foster
Born: 1648

Christened: 10 Dec 1648, Dorchester MA

Died: 9 Sep 1681, Boston MA
General notes:
Artist
Events in his life were:
, . 26 Graduated from Harvard College in 1667. Taught school in Dorchester in 1669 and established the first printing office in Boston in 1675. Acknowledged to have engraved the first portrait in America, of the Rev Richard Mather, c 1670.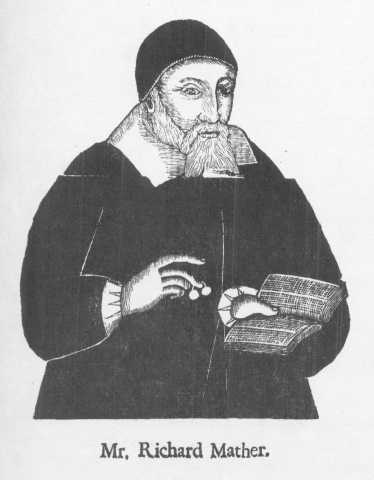 Portrait of Rev Richard Mather, c 1670
Boston MA 26
Acknowledged to be the first portrait engraved in North America.