George Hanners
Born: 1697, Boston MA

Marriage (1): Rebecca Pierson on 28 Jul 1720 in Boston MA

Died: Bef 31 May 1740, Boston MA
General notes:
Silversmith
Events in his life were: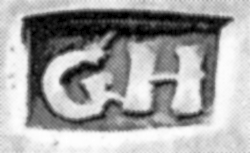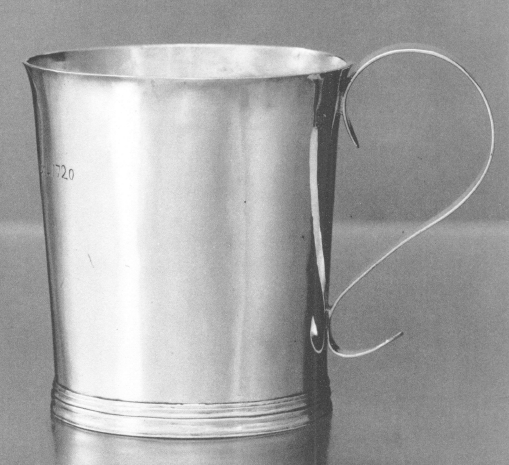 Cup, c 1720
Yale University 13
h: 4 1/16
d: 3 3/16 (base)
wt: 6 oz, 7 dwt
Engraved The gift of Thomas Colyer to the Chorch (sic) of hool [Hull] 1720.
The donor was the brother-in-law of Matthew Loring who gave similar cups, by William Cowell and unknown IP, to the church.
Advertised in the Boston News Letter (Boston MA), 11 Jul 1720, as "George Hannah, goldsmith at his House at the Dock-Head Boston." 3
Boston MA, 1740: in Suffolk Probate appears "Inventory of George Hanners Late of Boston Silver-Smith dec'ed Intestate." His tools were itemized and included "1 Belly Pott" anvil, a "Thimble Stamp" and "Death head stamp" for mourning rings. The estate, appraised by William Plafrey, John Simpson, and John Salter, was valued at £2670. 10
George married Rebecca Pierson on 28 Jul 1720 in Boston MA.