Samuel Parmelee
Born: 27 Jul 1737, Guilford CT

Marriage (1): Sarah Bishop on 2 Jun 1757 in Durham CT

Marriage (2): Abigail Ward on 16 Jan 1780 in New Haven CT

Died: 21 Jun 1807, Guilford CT
General notes:
Silversmith
Events in his life were: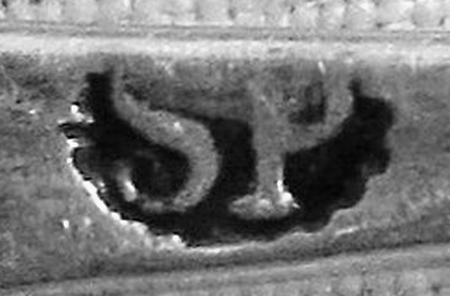 Flynt & Fales:, . 3 It is possible he was apprenticed to one of the skilled silversmiths of nearby New Haven. Parmelee, a leader in the Revolutionary War, served as Lieutenant in 1770, and Captain in 1775, and fought in engagements against the British at White Plains, New York and Danbury, Connecticut. His two patriotic sons on reaching age 18 enlisted for service. Whether he was actively engaged in silversmithing after the War has not been determined. Examples of his skilled craftsmanship in Connecticut collections with family histories include a baptismal basin, a beaker, a finely wrought gold chain, and spoons which were all made prior to wartime. His name in his touchmark is S. PARMELE, although in vital records and area histories it is spelled, "Parmelee." At the time of his death, his inventory listed modest sums: House ($210.00),"Sundry goldsmith tools," ($6.00), itemized household articles and articles of clothing, totaling $28.50.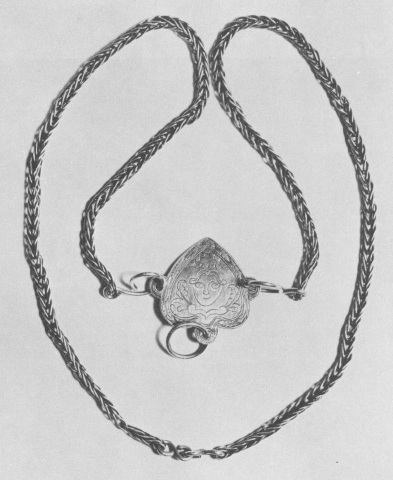 Necklace, c 1756
Yale University 14
w: 1 1/4" (pendant)
l: 12 5/8" (chain)
Engraved on reverse Ann Cushing / 1756 / P+B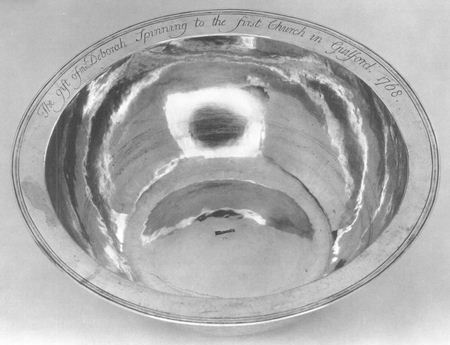 Baptismal basin, c 1768
First Congregational Church, Guilford, CT 14
d: 9 1/2"
Engraved "The gift of Mrs Deborah Spinning to the first Church in Guilford. 1768" Deborah Chittenden (Parmelee's first cousin) married John Spinning in 1721.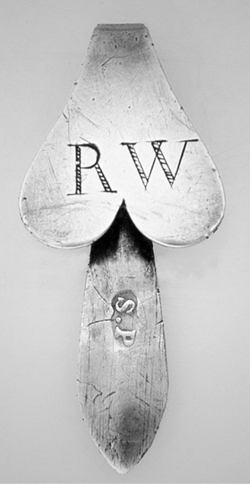 Chatelaine hook, c 1770
Private Collection

Samuel married Sarah Bishop on 2 Jun 1757 in Durham CT. (Sarah Bishop was born in 1736 in Guilford CT and died on 4 Apr 1778 in Guilford CT.)
Samuel next married Abigail Ward on 16 Jan 1780 in New Haven CT. (Abigail Ward was born on 22 Apr 1731 in Guilford CT.)