Daniel Munroe
Born: 13 Jul 1775, Roxbury MA

Marriage (1): Sarah Dakin on 29 Nov 1804 in Concord MA

Died: Oct 1859, Boston MA
General notes:
Silversmith and clockmaker
Events in his life were:
Apprenticed in 1789-1796 to Simon Willard in Roxbury MA
Simon Willard said of him in 1796 that "Daniel Munroe, Jun. has served an Apprenticeship of seven years with me...[and] I do pronounce him as one of the best workmen in America."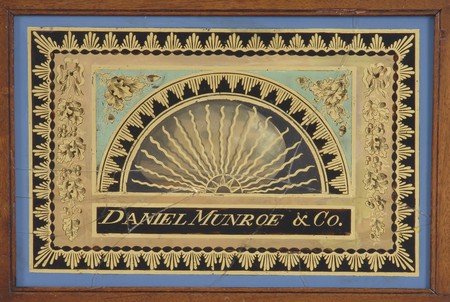 He worked in 1798-1807 as a silversmith and clockmaker in Concord MA as DANIEL MONROE & Co, in association with his brother Nathaniel. 4
He worked in 1807-1838 as a silversmith and clockmaker in Boston MA 4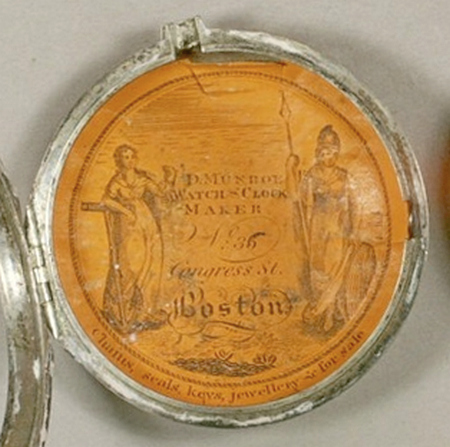 Watch paper, c 1820
Historic New England
In a watch marked by WHEELOCK & MORSE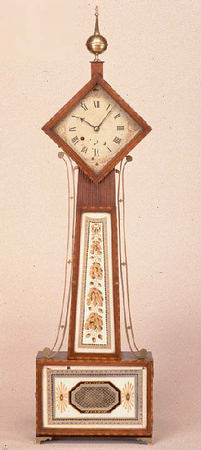 Wall clock, c 1821
Concord Museum
h: 40 1/2"
w" 12"
Inscribed "DANIEL/MUNROE" on the lower glass. Mahogany, mahogany and other veneers, pine, painted iron, brass, steel, and painted glass.

He worked in 1839-1840 as a silversmith and clockmaker in New York City NY 4
He worked in 1841-1856 as a silversmith and clockmaker in Boston MA 4
Daniel married Sarah Dakin on 29 Nov 1804 in Concord MA. (Sarah Dakin was born on 29 Jul 1781 in Lincoln MA and died in Aug 1856 in Boston MA.)