John Blowers
Born: 1 Jan 1710, Beverly MA

Marriage (1): Sarah Salter on 27 Nov 1735 in Boston MA

Died: Jul 1748, Boston MA
General notes:
Silversmith
Events in his life were:
Advertised in the Boston Gazette (Boston MA), 13 Mar 1738, reporting the loss of a thimble ". . . markd NHI Blowers. 4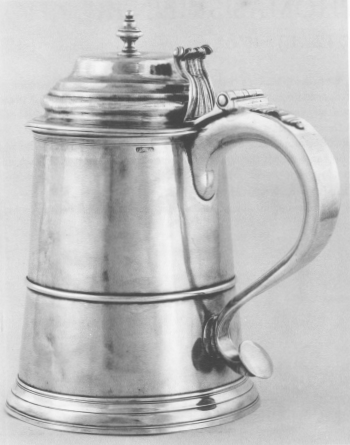 Tankard, c 1740
Museum of Fine Arts, Boston 10
h: 8 3/16"
d: 5 1/4" (base)
wt: 23 oz, 7 dwt
Engraved EF on handle. Listed in Ebenezer Storer's inventory of plate, taken in 1785, he recieved from Seth and Mary Storer. The initials may be those of Edmund Fowle, one of the witnesses to Seth Storer's will.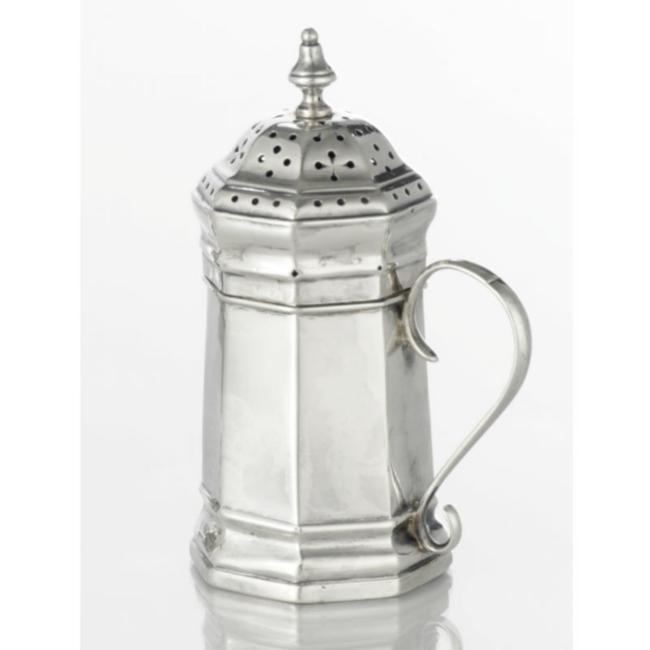 Pepper pot, c 1740
Private Collection
h: 4"
wt: 2 oz 15 dwt
Engraved S over E * M and G over B * S, the second possibly for Benjamin and Susanna (Smith) Goodspeed, the first for her parents.
Advertised in the Boston Gazette (Boston MA), 23 Dec 1746, "A large new fashioned Spoon marked RRL the makers name I Blowers." 4
John married Sarah Salter on 27 Nov 1735 in Boston MA. (Sarah Salter was born on 21 Mar 1715 in Boston MA and died in Boston MA.)