Joseph Sewall Porter
Born: 4 Jan 1783, Rutland MA

Marriage (1): Miss Barton circa 1803 in Utica NY

Marriage (2): Susan White in 1820 in Utica NY

Died: 6 May 1862, Utica NY
General notes:
Silversmith and watchmaker
Events in his life were: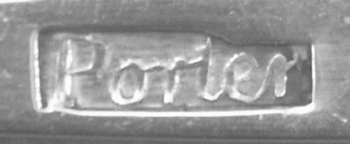 He was a partner in 1808-1809 with Philo White in Canandaigua NY as PORTER & WHITE. 4
He was a partner in 1809-1811 with Philo White in Utica NY as PORTER & WHITE. 4

He was a partner in 1811-1816 with Joseph Barton in Utica NY as BARTON & PORTER. 4
Advertised in 1821-1823 (Utica NY), offering silverware of his own manufacture. 4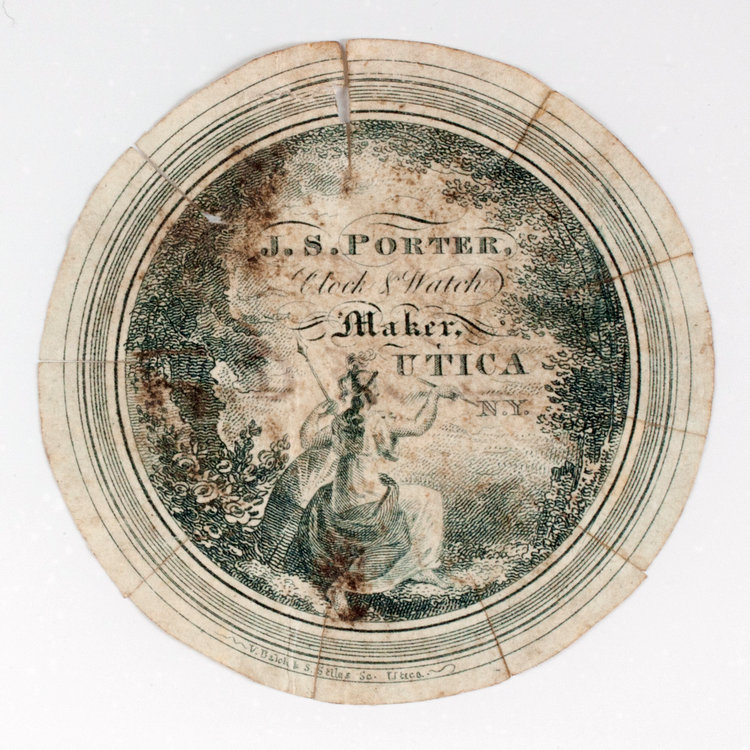 Watch paper, c 1825
American Antiquarian Society

He worked in 1837-1848 as a salesman and merchant in Utica NY with DOOLITTLE, MORRIS & Co. 4
Utica NY, 1837: sold silversmithing business to H. N. Weaver. 4
He worked in 1850-1862 as a silversmith and jeweler in Utica NY 4
He appeared on the 1860 census taken at Ossian, Livingston, NY, listed without occupation.
Joseph married Miss Barton, daughter of Joseph Barton and Mrs. Joseph Barton, circa 1803 in Utica NY.
Joseph next married Susan White in 1820 in Utica NY. (Susan White was born on 17 Jul 1802 in Whitestown NY and died in 1886.)