Ebenezer Robinson
Events in his life were: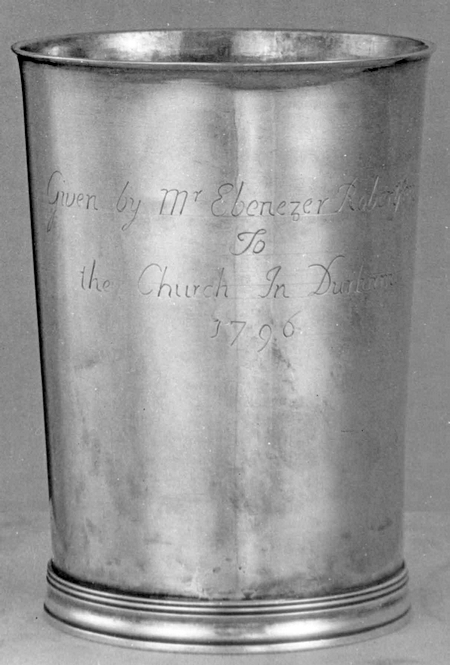 Cup by Ebenezer Chittenden, 1796
Yale University
h: 4 3/4"
d: 3 1/16" (of base)
Engraved "Given by Mr Ebenezer Robertson / To / the Church in Durham. / 1796" The downer's surname was actually Robinson. His will of 1780 bequested a sum of money sufficient "to procure a silver cup for the use of the Lord's Table. . . "