Samuel Ely Hamlin
Born: 30 Jun 1774, Providence RI

Died: 14 Apr 1864, Providence RI
General notes:
Pewtersmith
Events in his life were: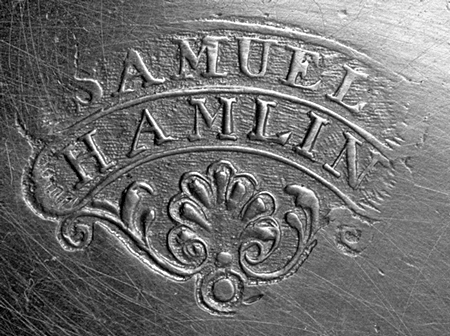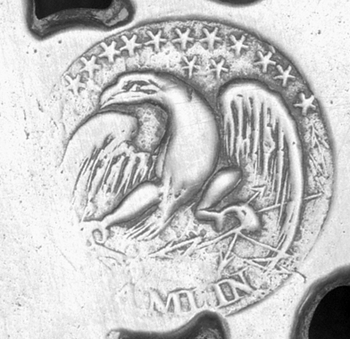 Alternate Mark
Possibly used by his father, Samuel Hamlin, as well.
He worked in 1801-1851 as a pewtersmith in Providence RI having taken over the shop at 109 North Main Street at his father's death. In the 1850 directory, he is listed at 121 North Main. 11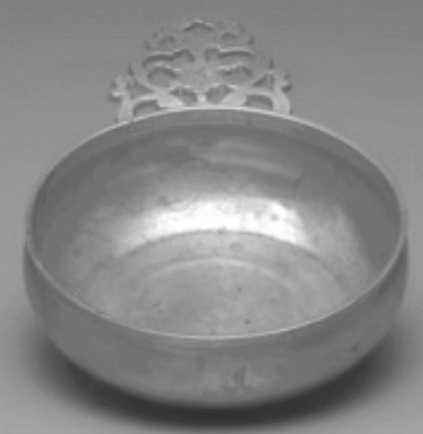 Porringer, 1801-1851
Fine Arts Museums of San Francisco
l: 5 3/8"
Advertised in the Providence Gazette (Providence RI), 1807, informing the public that he carried 'a good assortment of Pewter Ware, Superior to any imported, except from London.' He offered 'Platters, Plates, Basins and Porringers of different sizes, Quart and Pint Pots, Soup Ladles, Tumblers and sundry other articles. Also at retail Bed Pans and Teapots of different sizes and kinds, Hard Metal, Iron and pewter spoons and various Articles in the Brass Line' in his shop 'nearly opposite the Episcopalian Church, next door North, Mr. Henry Russell.' 11
Advertised in the Providence Gazette (Providence RI), 27 Jul 1811, offering pewter in various forms and announcing also the manufacture of 'Brittania Metal' teapots and tumblers. 11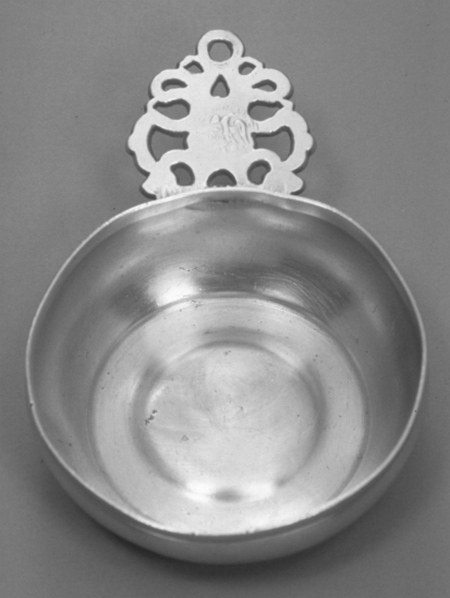 Porringer, c 1840
Yale University