William Swan
Born: 14 Aug 1715, Charlestown MA

Marriage (1): Levinah Keyes on 4 Dec 1743 in Boston MA

Died: 18 Apr 1774, Worcester MA
General notes:
Silversmith
Events in his life were: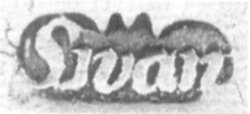 He worked circa 1740-1752 as a silversmith in Boston MA
Noted in the diary of Benjamin Pickman, "Swan, Silversmith of Worcester, made a two handled cup having Pickman arms engraved on one side and on the other, the inscription "The Gift of the Province of Massachusetts to Benjamin Pickman, Esq. 1749." 3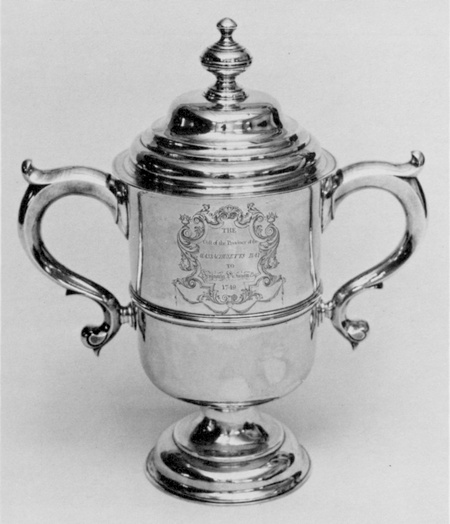 Covered cup, 1749
Essex Institute 19
h: 12 3/8"
wt: 54 oz, 18 dwt
Engraved THE / Gift of the Province of the / MASSACHUSETTS BAY / TO / Benjamin Pickman Esq' / 1749 with the Pickman arms on the back.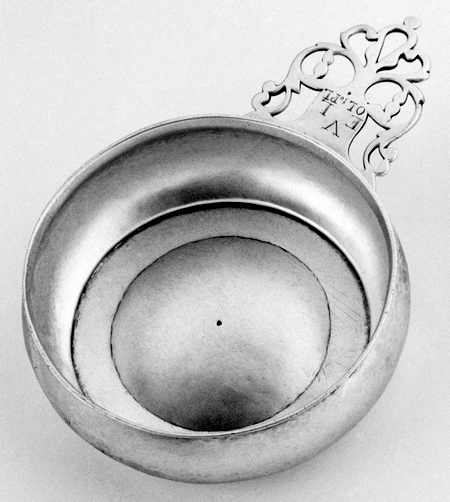 Porringer, c 1750
Winterthur Library
l: 8 1/8"
d: 5 3/4" (of bowl)
wt: 7 oz, 7.25 dwt
Engraved "V over E L over OL to PL"
He worked circa 1752-1754 as a silversmith in Marlborough MA 3
He worked circa 1754 as a silversmith in Worcester MA possibly the first silversmith to work there. 3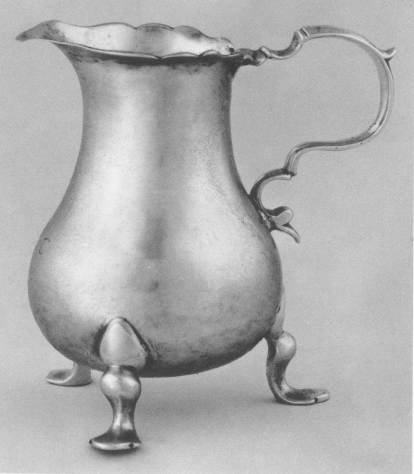 Cream pot, c 1755
Museum of Fine Arts, Boston 10
h: 3 3/8"
wt: 3 oz, 1 1/2 dwt
Engraved KC for Katherine Chandler Willard and JM for her son John Willard. Recorded in Levi Willard's inventory.
Appointed in 1772 as Clerk of the Market in Worcester MA 3
Advertised in the Boston News-Letter, 27 May 1773, 8
Appointed in 1773 as Sealer of Weights and Measures in Worcester MA 3
Obituary printed in the Boston Weekly News-Letter on 5 May 1774 3
Goldsmith, formerly of Boston, a Man of a very respectable Character."
William married Levinah Keyes on 4 Dec 1743 in Boston MA. (Levinah Keyes was born on 16 Feb 1726 in Marlborough MA.)