Standish Barry
Born: 4 Nov 1763, Baltimore MD

Marriage (1): Agnes Thompson on 11 Oct 1788 in Baltimore MD

Died: 6 Nov 1844, Newport NY
General notes:
Silversmith
Events in his life were:



Apprenticed circa 1778 to David Evans in Baltimore MD

Advertised in the Maryland Journal, 26 Nov 1784, as a watch and clockmaker.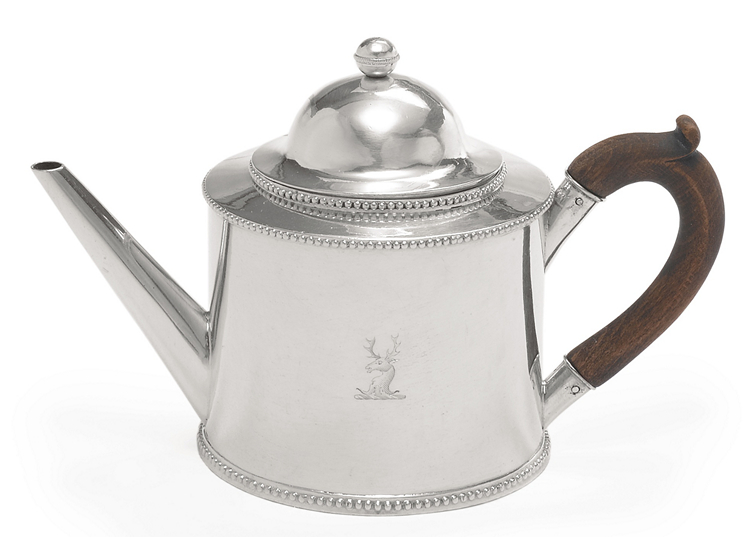 Teapot, c 1790
Private Collection
l: 6 3/4" (overall)
wt: 9 oz, 10 dwt
Engraved with stag's head crest; made for Governor Charles Carnan Ridgely.
Standish married Agnes Thompson on 11 Oct 1788 in Baltimore MD.