Paul Howell
Born: 1 Feb 1782, Southampton NY

Died: 19 Oct 1811, At Sea
General notes:
Silversmith
Events in his life were: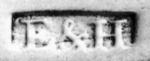 He was a partner in 1805-1807 with Garrett Eoff in New York City NY as EOFF & HOWELL, with shop at 2 Wall Street. 4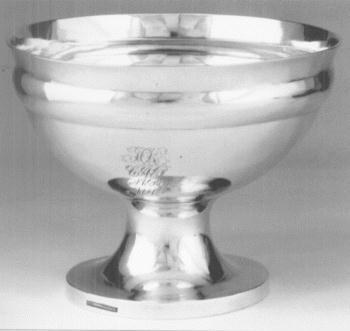 Bowl by EOFF & HOWELL., c 1805
Huntington Library 24
h: 5 1/8"
d: 6 5/8"

Teaset by EOFF & HOWELL, c 1805
Private Collection
h: 7 1/4" (teapot)
l: 12 1/2" (including handle)
Obituary printed in the Long Island Star on 23 Oct 1811
Capt. Peter Fournier and Mr. Paul Howell, a silversmith living in New York, were knocked overboard while passing through Shelter Island ferry on a sloop bound for New York on Saturday, 19th inst., and were both drowned.