Sarah Byfield
Born: Abt 1680, Boston MA

Marriage (1): William Tailor about 1699 in Boston MA
Events in her life were: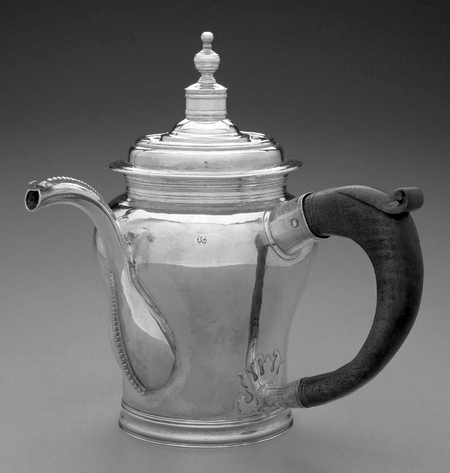 Chocolate pot by John Coney, c 1701
Museum of Fine Arts, Boston
h: 8 1/16"
d: 3 5/8" (of base)
Commissioned by Sarah (Byfield) Tailor. William Soughton's will, executed July 6, 1701, left "Unto my niece Mrs Sarah Tailer I give as a particular remembrance of me twelve pounds to buy a piece of Plate". This is believed to be the earliest known American example.
Sarah married William Tailor about 1699 in Boston MA. (William Tailor was born in 1677 in Boston MA and died on 1 Mar 1731.)