Chauncey Boardman
Born: 16 Nov 1790, Rocky Hill CT

Marriage (1): Roxana Adams on 25 Sep 1812 in Bristol CT

Died: 11 Aug 1857, Bristol CT
General notes:
Clockmaker
Events in his life were:
He was a partner circa 1810-1812 with Butler Dunbar in Bristol CT as DUNBAR & BOARDMAN.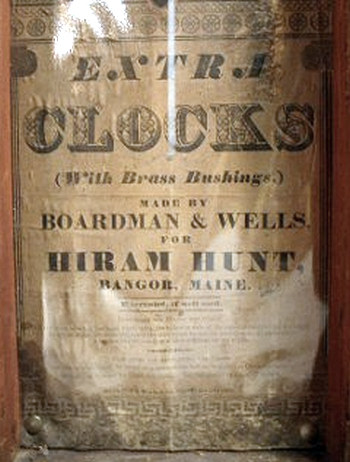 He was a partner in 1832-1843 with Joseph Allyn Wells in Bristol CT as BOARDMAN & WELLS. After the dissolution of the partnership, they maintained a loose business connection into the 1850s.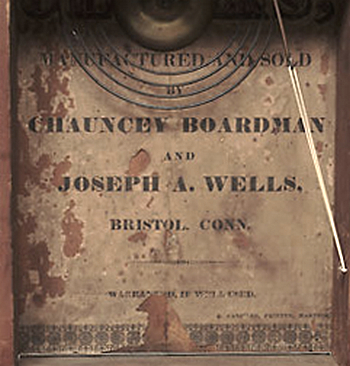 Label, c 1840
Private Collection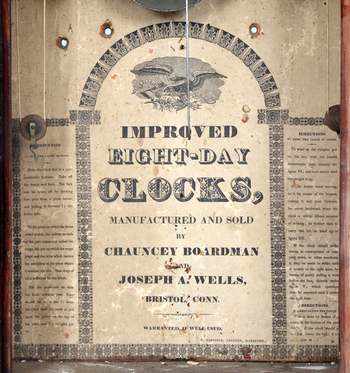 Label, c 1840
Private Collection

Chauncey married Roxana Adams on 25 Sep 1812 in Bristol CT. (Roxana Adams was born on 25 Apr 1790 in Wethersfield CT and died on 29 Jul 1862 in Bristol CT.)