Lemuel Welles
General notes:
Silversmith and jeweler
Events in his life were: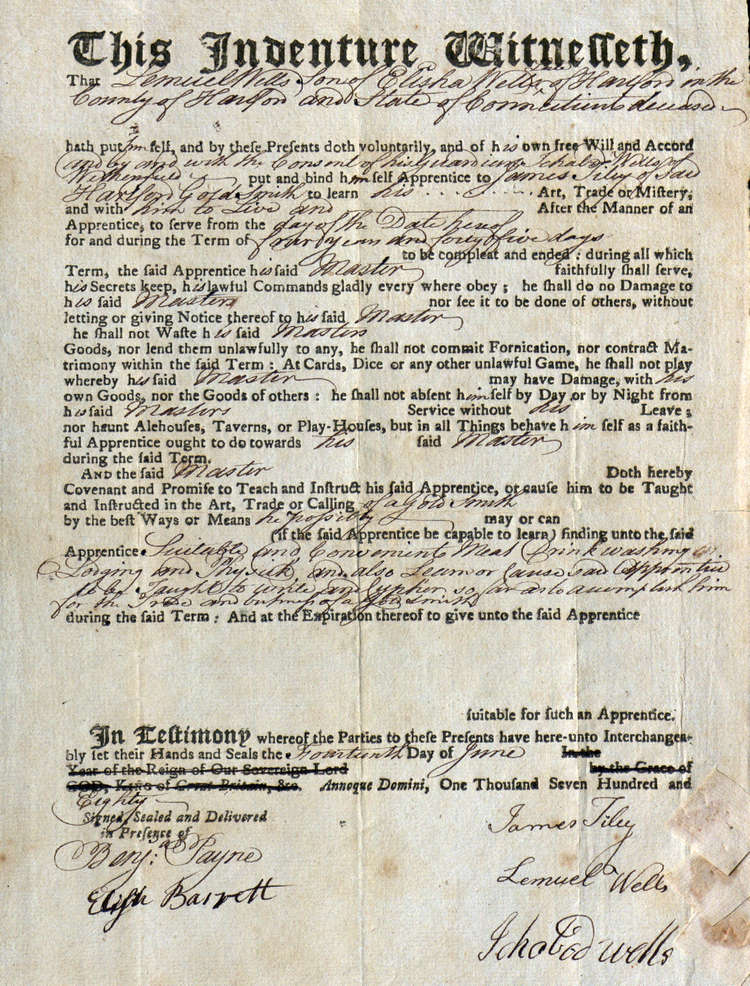 He worked circa 1790 as a silversmith and jeweler in New York City NY 4
Advertised in the New-York Daily Advertiser (New York City NY), 19 Jun 1793,
". . . just received, and is now opening for sale, an assortment of Watches and Jewellery, Silver, plated, and Hardware....He manufactures, and now has for sale a variety of articles made of the beautiful cylindre-shell; Viz. Ladies bracelets, rosettees, hat and Cestus buckles and clasps, hat pins, sleeve buttons, coat and vest buttons....Orders strictly attended to and executed with dispatch."
He was a partner in 1794-1795 with Horace Welles in New York City NY as L & H WELLS, with a shop at 158 Pearl Street. 4
He worked circa 1795-1803 as a silversmith and jeweler in New York City NY as L. WELLS & Co after 1798. 4
He was a partner in 1803-1807 with John Taylor in New York City NY as WELLS, TAYLOR & Co, with a shop at 126 Broadway. 4