John Targee
General notes:
Silversmith
Events in his life were:

He worked circa 1795-1807 as a silversmith in New York City NY
Listed in city directories at 24 Gold Street until 1799.

He was a partner in 1809-1814 with Peter Targee in New York City NY as I & P TARGEE with a shop at 192 Water Street, assuming the business of John Vernon. 4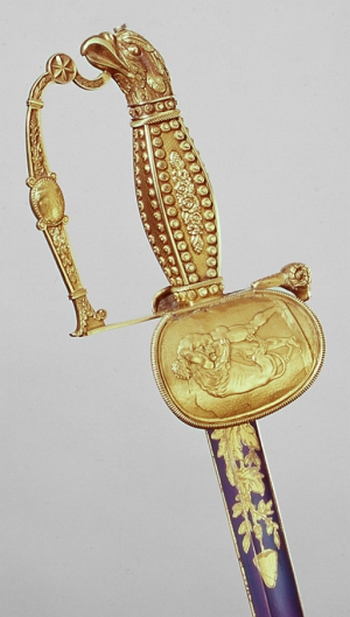 Presentation sword, c 1815
Metropolitan Museum of Art
l: 37 1/4"
Presented posthumously to Brigadier General Daniel Davis (1777–1813) of the New York Militia, who died during the Battle of Erie on September 10, 1813.