Henry Clay Quinby
General notes:
Jeweler and watchmaker
Events in his life were:
He appeared on the 1850 census taken at Portland ME, listed as a jeweler's apprentice in the home of Abner Lowell.

He was a partner in 1855-1856 with Jonathan Ambrose Merrill in Portland ME as MERRILL & QUINBY, with a shop at 131 Middle Street. He later left the firm and took up dentistry, set up a practice in London, and amassed a fortune.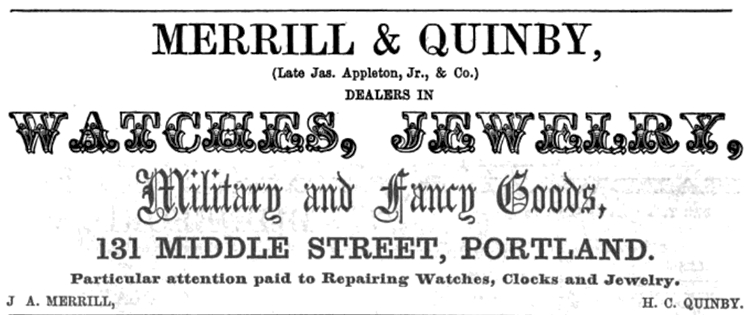 Advertised in the The Maine Register, and Business Directory, 1856, for MERRILL & QUINBY