Moses Leland Morse
Born: 19 May 1781, Sutton MA

Marriage (1): Huldah Sibley on 10 Dec 1804 in Sutton MA

Died: 2 Sep 1831, Sutton MA
General notes:
Silversmith and watchmaker
Events in his life were:
Apprenticed in 1795-1802 to Josiah Wheelock in Sutton MA

It appears, from known watches signed WHEELOCK & MORSE, that the men were in a working partnership in the last years of Morse's term.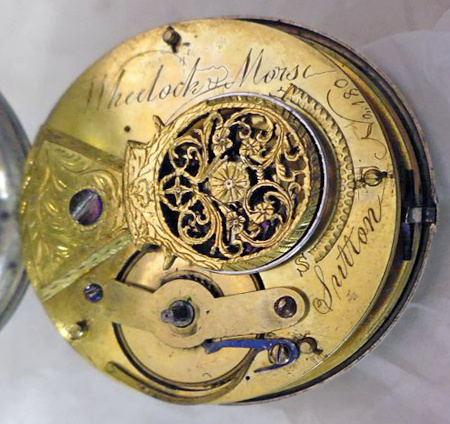 Watch, c 1800
Historic New England
Marked WHEELOCK & MORSE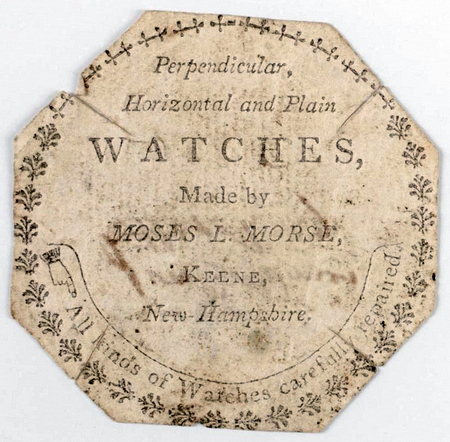 Watch paper
American Antiquarian Society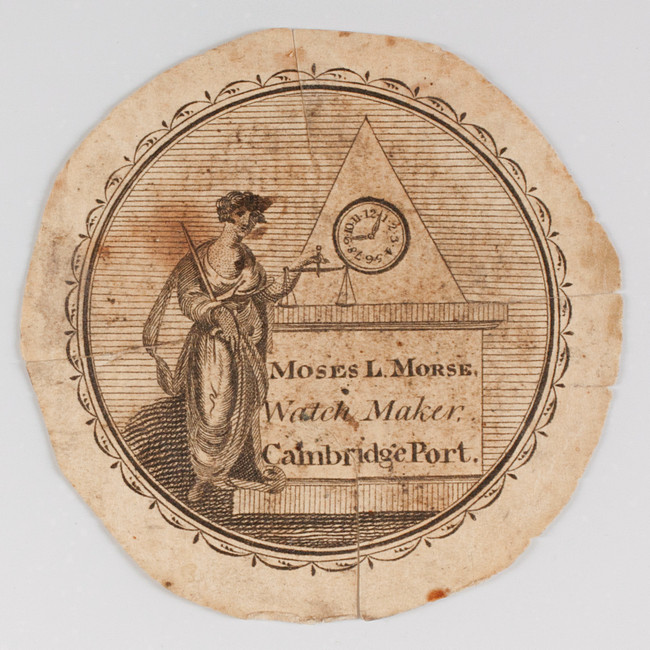 Watch paper
American Antiquarian Society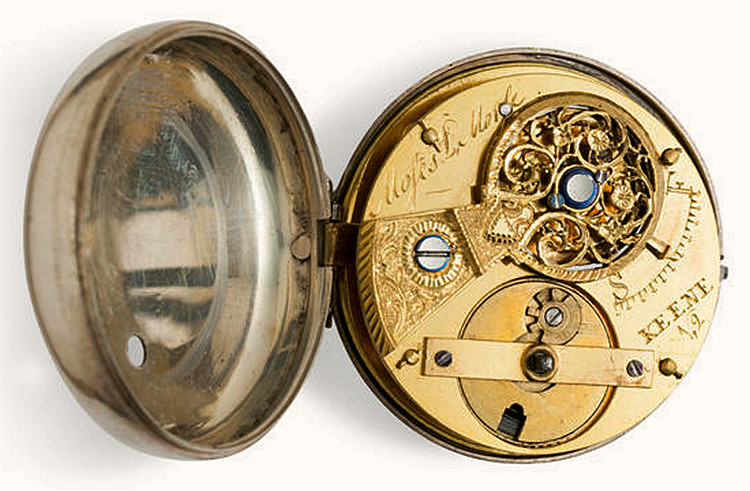 Pocket watch, Bef 1810
Private Collection

He worked after 1810 as a silversmith and watchmaker in Boston MA
Listed in Boston directories 1821-1830 as a silversmith.

He was a partner on 15 Jun 1815 with Elisha Penniman, Jeremiah Fitch, and Thomas Darling in Boston MA
Recorded in the "Private and Special Statutes of the Commonwealth of Massachusetts, June 1814-February 1822":
"Be it enacted by the Senate and House of Representatives in General Court assembled and by the authority of the same: That Elisha Penniman, Jeremiah Fitch, Moses L. Morse, and Thomas Darling, with such other persons as already have or hereafter may associate with them, their successors, and assigns, be, and they hereby are made a Corporation, by the name of The Patent Pin Manufactory, for the purpose of manufacturing pins with solid heads from the wire at one operation. . . "
Obituary printed in the Massachusetts Spy (Worcester MA) on 7 Sep 1831
"Deacon Morse was a man of great mechanical ingenuity to whom the country is indebted for several useful inventions. He was the projector and, to the time of his death, the principal manager of the extensive cutlery establishment in this town. He was an affectionate husband, a kind father, a faithful friend, an exemplary and valuable citizen, and meek and pious christian. Few men in his situation in life would be more missed and the void which he has left in the circle in which he moved will not be readily nor easily supplied."
Moses married Huldah Sibley on 10 Dec 1804 in Sutton MA. (Huldah Sibley was born on 6 Aug 1782 in Sutton MA.)