Joshua Wilder
Born: 12 Dec 1786, Hingham MA

Marriage (1): Judith Sherman in 1812 in Hingham MA

Died: 4 Oct 1860, Hingham MA
General notes:
Clock and watchmaker
Events in his life were:
Apprenticed about 1799 to John Bailey in Hingham MA

He worked circa 1806-1860 as a clock and watchmaker in Hingham MA
Considered the most prolific and influential Hingham clockmaker. He is renowned for his exceptional grandfather clocks and diminutive dwarf shelf clocks.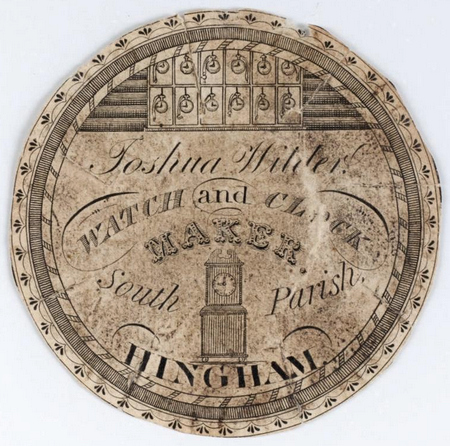 Watch paper, c 1810
American Antiquarian Society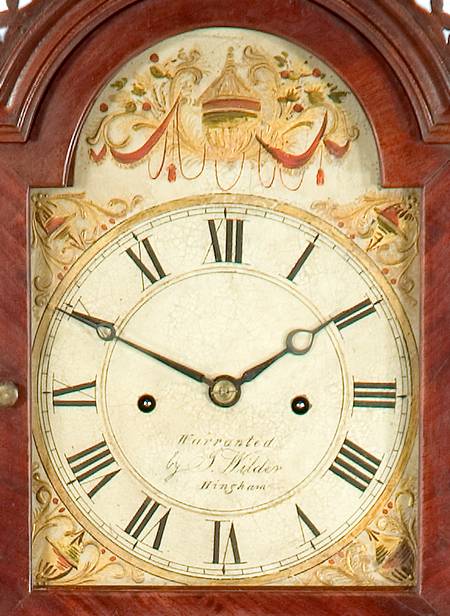 Tall case clock, c 1824-1830
Private Collection
h: 48 1/4"
w: 12"
photo courtesy of Gary R. Sullivan Antiques Inc.
Joshua married Judith Sherman, daughter of Unknown and Unknown, in 1812 in Hingham MA. (Judith Sherman was born on 21 May 1792 in Sandwich MA.)