Cyrus Nelson Gibbs
General notes:
Jeweler and watchmaker
Events in his life were: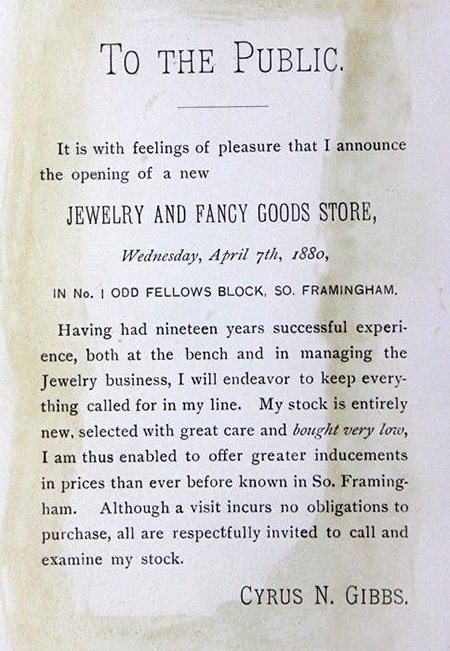 Tradecard, 1880
Private Collection

Advertised in the Jewelers' Circular And Horological Review, 29 Mar 1893,
A GENTLEMAN advanced in years owning a jewelry, fancy goods, and stationery store situated in a city near Boston is desirous of disposing of the same which since its establishment by him in 1847 has done a successful business. An exceptional opportunity for a bright, energetic man, as he would start at once on a paying basis; best location in city; competition light. Address Cyrus N Gibbs South Framingham Mass.