Reverend Ezra Stiles
Born: 29 Nov 1727, North Haven CT

Marriage (1): Elizabeth Hubbard on 10 Feb 1757 in Newport RI

Died: 12 May 1795
General notes:
Example
Events in his life were: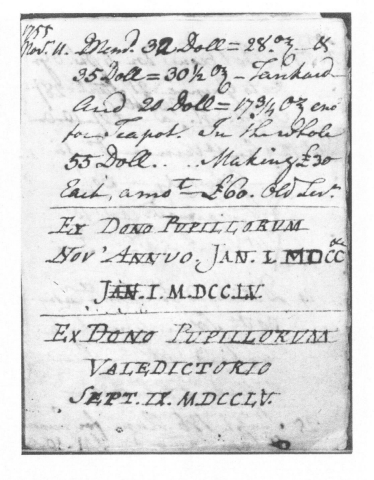 Receipt, 1755
Yale University 13
From the account book of Ezra Stiles relating to the Yale tankard; it was commissioned from Samuel Casey after Stiles had moved to Newport RI where he was appointed minister to the Second Congregational Church. An entry in his diary, dated 19 Nov 1755, reads: "Delivered to Samll [sic] Casey 30 oz Silver to make a Tankard with -- Price of making to be £30."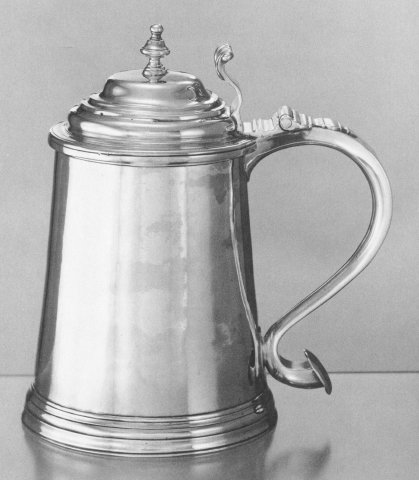 Tankard by Samuel Casey, 1755
Yale University 13
h: 8 1/8"
wt: 27 oz, 13 dwt
See example: Receipt. The tankard was made as a gift from Stile's students at Yale College where he was a tutor from 1749 to 1755.



Ezra married Elizabeth Hubbard, daughter of Unknown and Unknown, on 10 Feb 1757 in Newport RI. (Elizabeth Hubbard was born on 3 Jul 1731 in New Haven CT and died on 29 May 1775 in Newport RI.)