Thomas Scott Baldwin
Born: 2 May 1823, Fairfield CT

Marriage (1): Matilda Pierson on 25 May 1846 in Essex NJ
General notes:
Jeweler and watchmaker
Events in his life were:

He was a partner in 1850-1859 with William Blynn in Columbus OH as BLYNN & BALDWIN.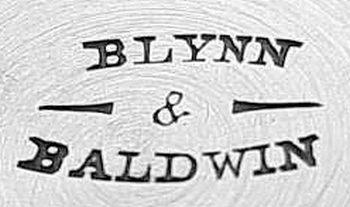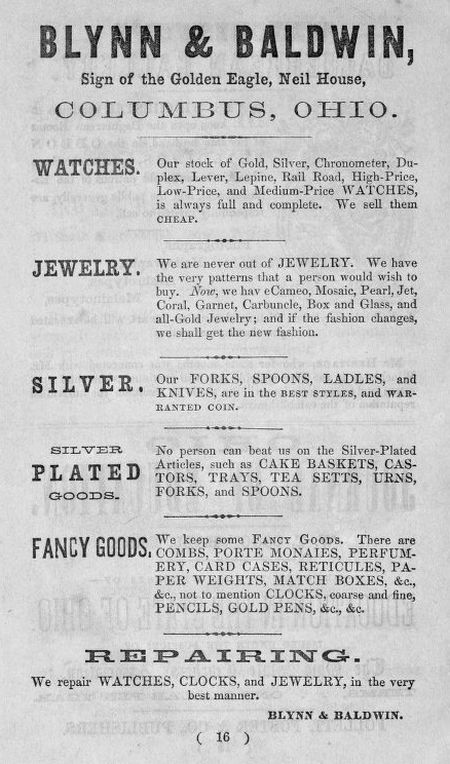 Advertised in the The History of Franklin County, 1858, for BLYNN & BALDWIN at the Sign of the Golden Eagle.
Thomas married Matilda Pierson on 25 May 1846 in Essex NJ.