David Brown
General notes:
Silversmith and instrument maker
Events in his life were:


He worked in 1804-1828 as a silversmith in Warren RI
Initially working from a shop in town, he later took to the roads, travelling the Connecticut Valley, grinding cutlery and selling silver of his own manufacture. 3
He worked in 1829-1831 as a silversmith in Pawtucket RI with a branch location in Providence. 3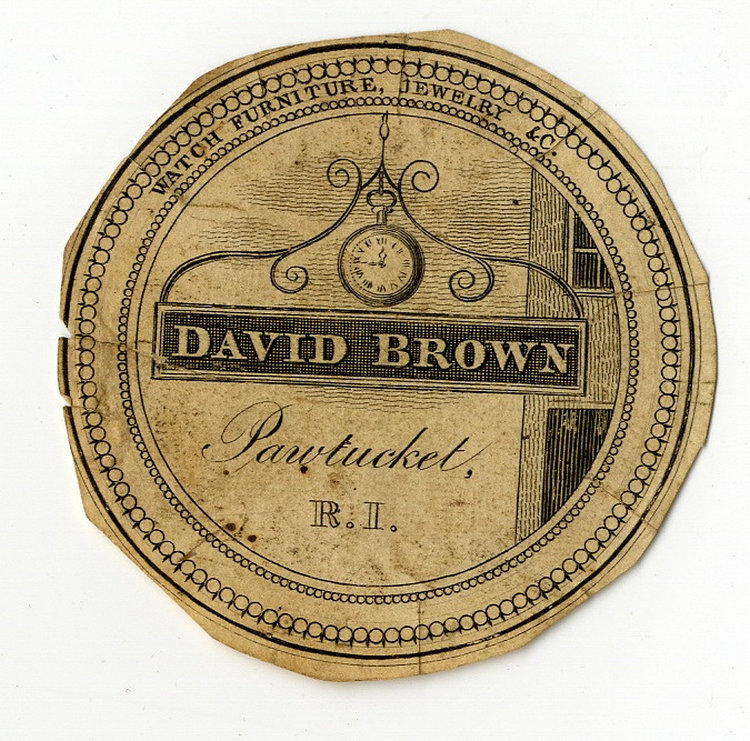 Watch paper, c 1830
American Antiquarian Society

He was a partner in 1831-1841 with Joseph Rogers Brown in Providence RI manufacturing watches, clocks, and surveying and mechanical instruments.
He appeared on the 1850 census taken at Indiantown, Bureau, IL, listed as a watch and clockmaker.
David married Patience Rogers on 2 Apr 1809 in Middletown RI. (Patience Rogers was born about 1791 in Middletown RI.)