John Avery
Born: 6 Dec 1732, Preston CT

Marriage (1): Experience Stanton on 14 Apr 1770 in Preston CT

Marriage (2): Mary Parke on 22 Jan 1752 in Preston CT

Died: 23 Jul 1794, Preston CT
General notes:
Silversmith and clockmaker
Events in his life were: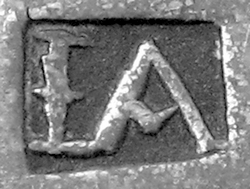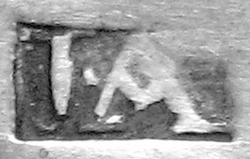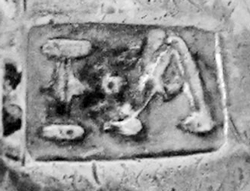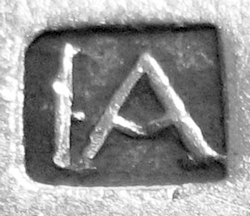 He worked in 1765-1794 as a silversmith, clockmaker and engraver in Preston CT
Originally a farmer, ill health forced a change of occupation. Known for his mechanical ability and skill at clockmaking. His shop employed seven journeymen and apprentices. Served on various committees during the Revolution. 3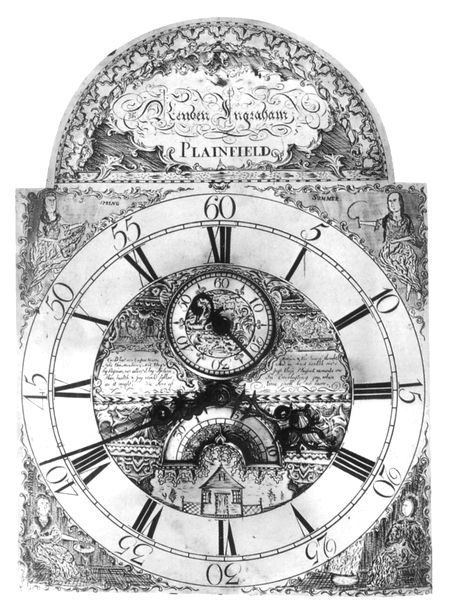 Clock face, c 1785-1794
Private Collection
h: 16"
w: 12"
Silvered brass. Made for a clock by Reuben Ingraham of Plainfield, it is one of the only faces signed by the engraver.
John married Experience Stanton on 14 Apr 1770 in Preston CT. (Experience Stanton was born in 1744 in Preston CT.)
John next married Mary Parke on 22 Jan 1752 in Preston CT. (Mary Parke was born on 18 Feb 1733 in Preston CT and died on 14 Jan 1769 in Preston CT.)