Samuel Brooks
Born: 3 Sep 1700, Medford MA

Marriage (1): Mary Boutwell on 25 Mar 1725 in Reading MA

Died: 22 Sep 1766, Medford MA
Events in his life were: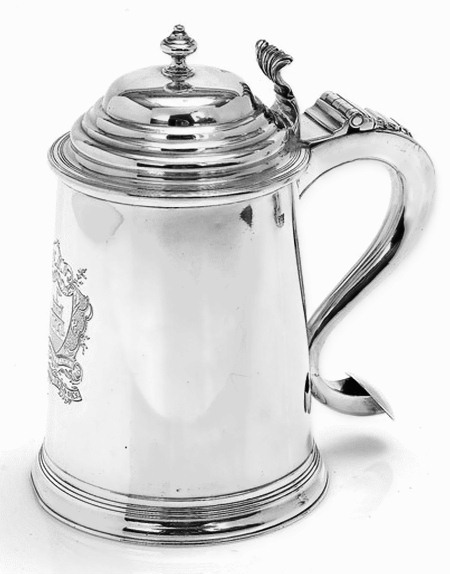 Tankard by Samuell Edwards, c 1745-1760
Private Collection
h: 8 1/2"
wt: 24.8 oz
Engraved with Brooks coat of arms and the motto SUSTINARE above a banner with SAMUEL BROOKS. The handle is also engraved B over T A, for his son, Thomas and Anna (Hall) Brooks, who were married in 1755. Kane records a second tankard, c 1735, engraved MB / SB, which is now in the same private collection by descent through the family.
Samuel married Mary Boutwell on 25 Mar 1725 in Reading MA. (Mary Boutwell was born on 23 May 1698 in Reading MA and died on 25 May 1772 in Medford MA.)