Wilbur Fiske Rogers
General notes:
Silverplater
Events in his life were:
He was a partner in 1866-1903 with Gilbert and Cephas Rogers in Meriden CT as C. ROGERS & BROS. The brothers bought the stock of James Frary who had died in December 1865. The company specialized in furniture and casket fittings. It was bought by International Silver. It appears that Wilbur also produced some goods independently; plated holloware c 1890 with the mark of W. F. ROGERS/MERIDEN CONN is known. 12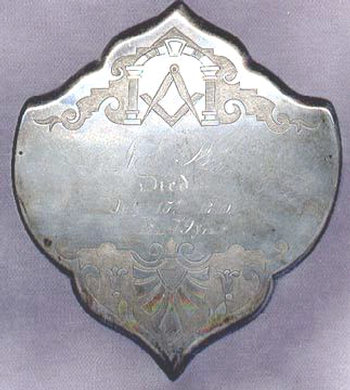 Casket plate by C. ROGERS & BROS., c 1870
Private Collection
Engraved "Joel Page. Died July 15, 1870. Age 79 years."