Horace Baldwin Bacon
Born: 11 Jun 1841, Biddeford ME

Marriage (1): Sarah Elizabeth Sargent on 13 Jun 1865 in Lowell MA

Died: 24 Oct 1885
General notes:
Silversmith, jeweler, and watchmaker
Events in his life were:
He appeared on the 1860 census taken at Dover NH, listed as a jeweler's apprentice, living in his brother Charles' household.
He was a partner in 1866-1874 with Amos Sanborn in Lowell MA as A. SANBORN & Co. 4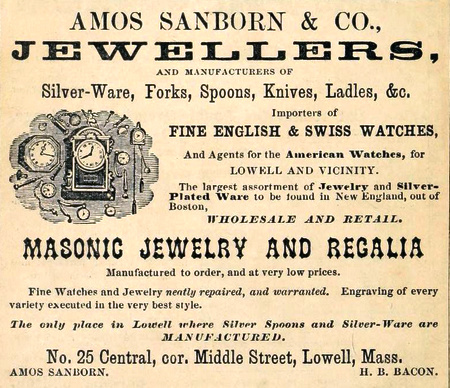 Advertised in the Lowell City Directory (Lowell MA), 1870,

He was a partner in 1875-1880 with Henry McCobb Bacon in Lowell MA as H. B. & H. M. BACON. The firm was later known as BACON BROTHERS.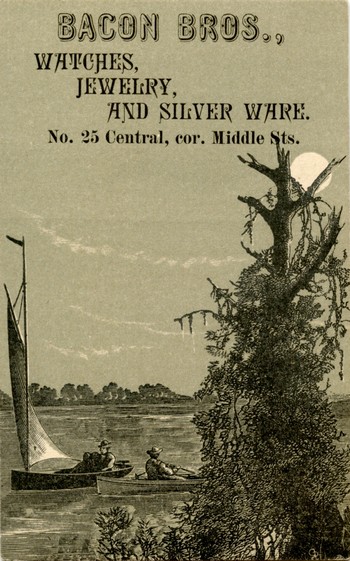 Tradecard, c 1880
Private Collection

Horace married Sarah Elizabeth Sargent on 13 Jun 1865 in Lowell MA. (Sarah Elizabeth Sargent was born on 30 Dec 1843 in Lowell MA and died on 31 Jan 1884.)