Wheelock Peet Bingham
Born: 12 Nov 1833, Hampton NY

Marriage (1): Sarah Sprague on 2 Jun 1856 in Greenfield MA

Died: 1 Apr 1899, Indianapolis IN
General notes:
Silversmith and jeweler
Events in his life were:

He appeared on the 1860 census taken at , Marion, IN, listed as a jeweler.
He was a partner circa 1878-1880 with James Nelson Mayhew and Julius C. Walk in Indianapolis IN as BINGHAM, WALK & MAYHEW, with a shop at No. 12 East Washington Street.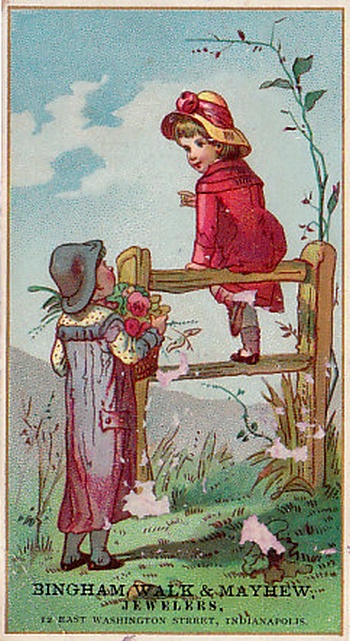 Tradecard, c 1880
Private Collection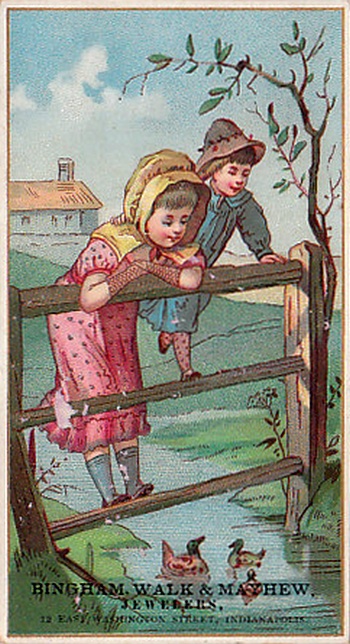 Tradecard, c 1880
Private Collection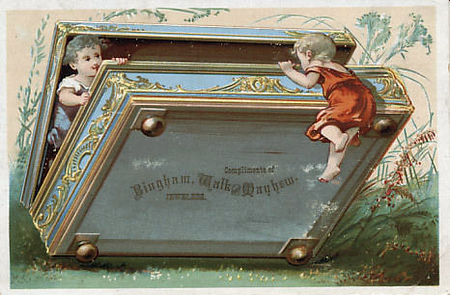 Tradecard, c 1880
Private Collection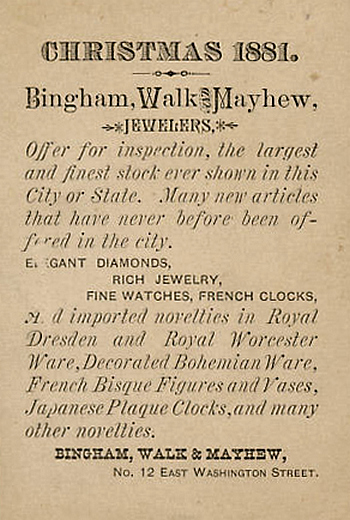 Tradecard, 1881
Private Collection

Wheelock married Sarah Sprague on 2 Jun 1856 in Greenfield MA. (Sarah Sprague was born on 5 Oct 1835 in Greenfield MA and died on 7 Mar 1876.)