George Whiting Flagg
General notes:
Artist

Born in New Haven, he passed his boyhood in Charleston, South Carolina, afterward studied art with his uncle, Washington Allston, and excited admiration by his precocity, as shown in a portrait of Bishop England, and other efforts. "A Boy Listening to a Ghost Story," "A Young Greek," and "Jacob and Rachel at the Well," belong to this period of his career. A picture entitled the "Murder of the Princes," from "Richard Ill," procured him the patronage of Luman Read, of New York, through whose aid he spent three years in study in Europe, and afterward lived for six years in London. He afterward returned to New Haven, and subsequently removed to New York City. His works comprise historical and genre pictures, with some portraits. Mr. Flagg was elected a member of the National Academy of Design in 1851.
Events in his life were: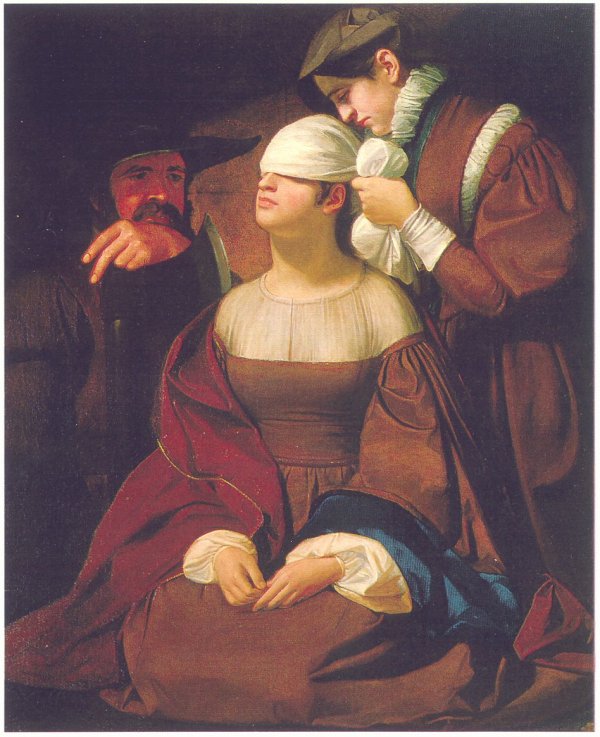 Lady Jane Grey Preparing For Execution, 1835
New York Historical Society
This started out as Mary, Queen of Scots, but Flagg changed the subject mid-work, telling Lumen Reed in a letter June 16, 1834: "I have changed the name of my picture to Lady Jane Gray. [sic] I find that Mary was too old at the time of her exicution [sic] to make an interesting picture."