Ephraim Capen
General notes:
Pewtersmith
Events in his life were:
He worked in 1840-1847 as a pewtersmith in Dorchester MA
In 1844 he joined the utopian experiment, Brook Farm Institute of Agriculture and Education.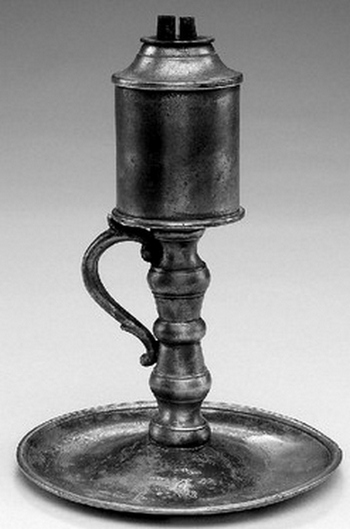 Fluid lamp, c 1844-1847
Private Collection
h: 8"
Marked on base Brook Farm.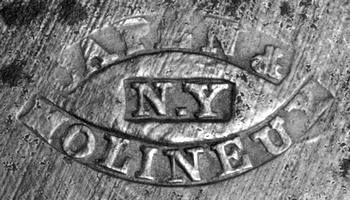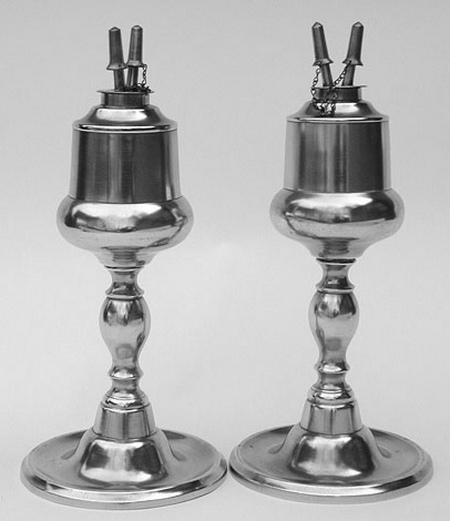 Whale oil lamps, c 1850
Private Collection
h: 10 5/8"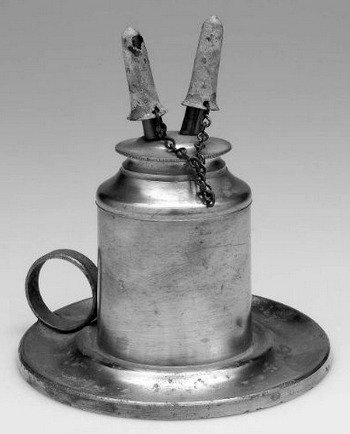 Two wick lamp, c 1850
Metropolitan Museum of Art
h: 2 7/8"